That's right. They can be added and it's not that hard to do.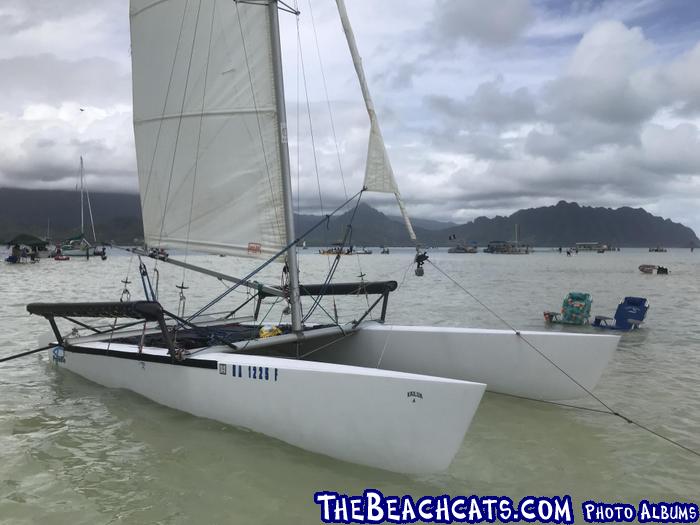 My friend and I have been hankering to add some Prindle factory wings to his already-great P18-2 for years, but have been frustrated with the lack of original parts out there. So when a Getaway was ready for the boneyard recently, we bought a salvaged set of wings and went to work. The results are great.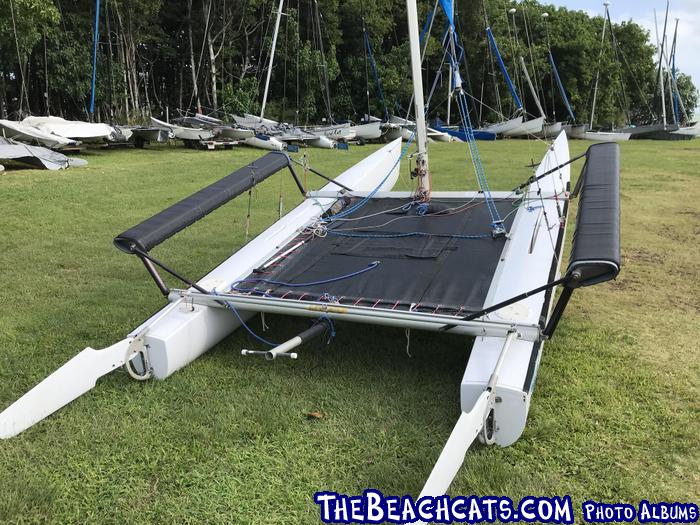 At first, we thought the Hobie benches would have to be lengthened or offset to fit the Prindle beams, a prospect with limited chance of success. But it turns out we needed to shorten them a few inches and we were able to retain the same mounting brackets and geometry used on the Getaway.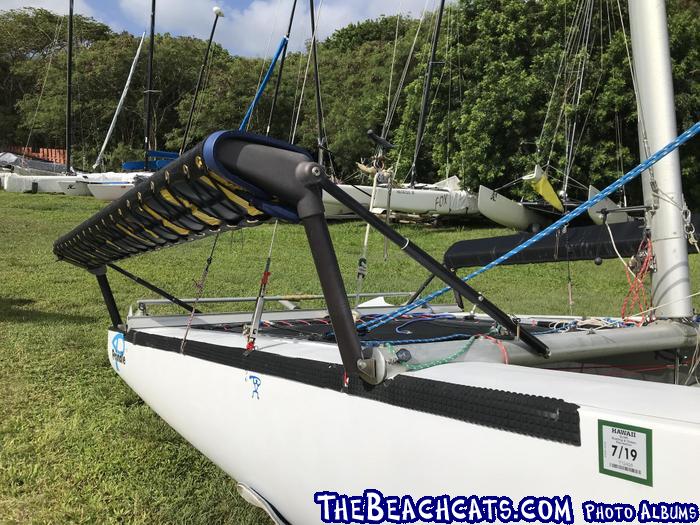 This means the wings still fold for storage and transport, and are easy to remove, should we want to do that for racing.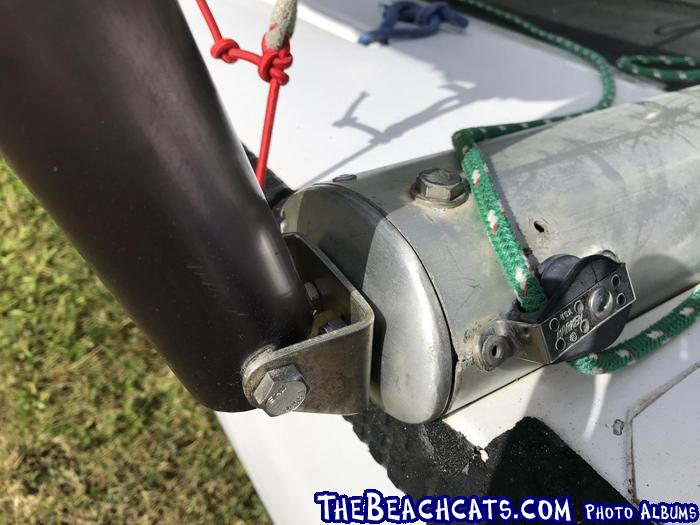 We had to purchase endcaps for the Prindle beams, and designed internal brackets that secure the external Hobie brackets to the internal beam/hull connections. Sorry there are no picts of this, but think a thick aluminum channel that is strapped around the vertical hull bolts via 2 long stainless bolts. The rest of the wing hardware is stock.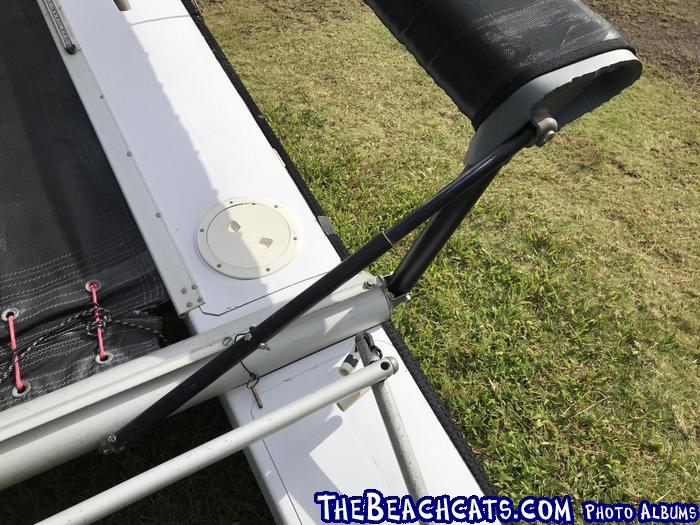 With the exception of a different length bolt to replace the soc head that attaches the extension arm to the beam.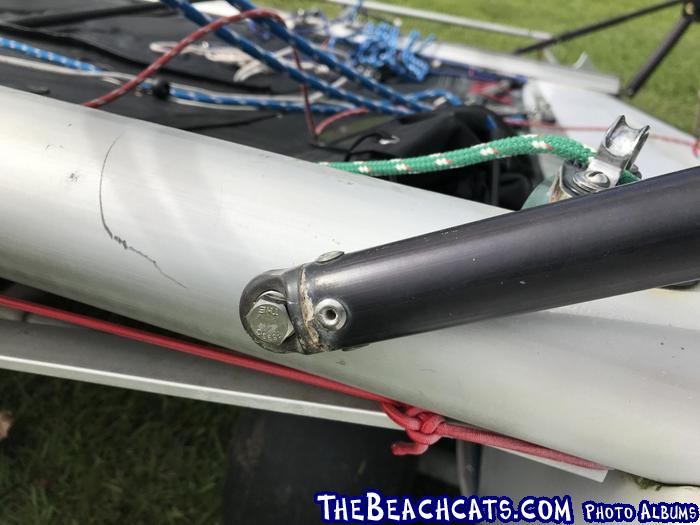 You can set the rake angle of the seat by deciding where these holes are drilled. Looking around we measured between -5º and -14º on several other Getaways and decided -6º felt about right for us. You could always drill another hole for the pin in the extension arm if you want to have a different seating angle, such as positioning the benches further away from the hulls (for added hiking effect).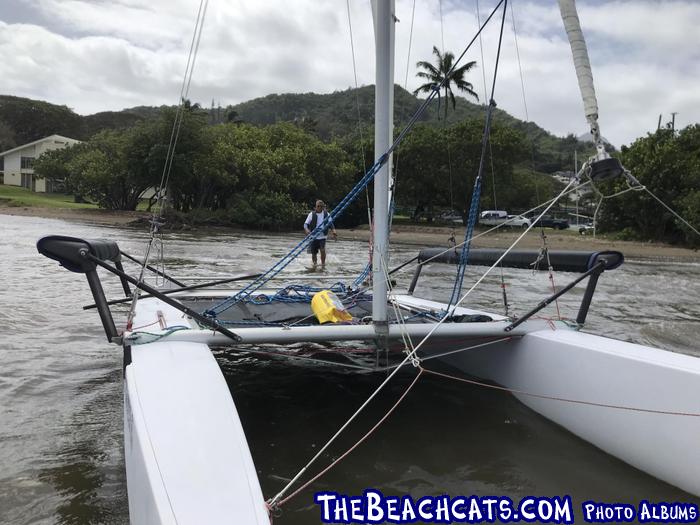 My favorite mod was experimenting with different types of closed cell foam under the new mesh seat covers, My boney arse approves of this one!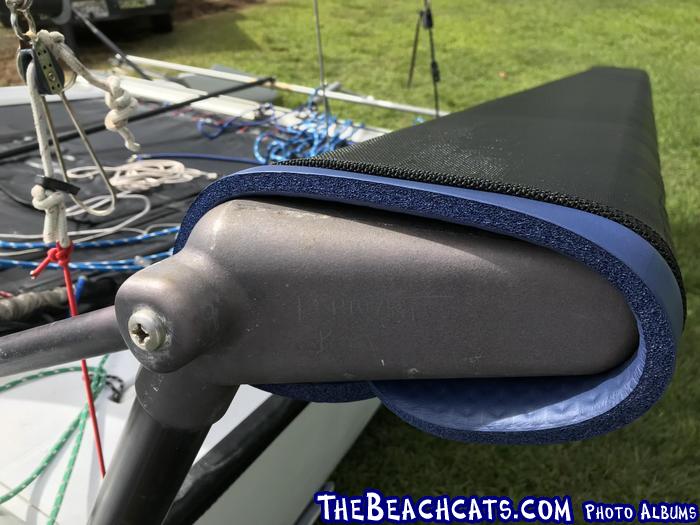 Now it's time to sail and enjoy,..
BEFORE: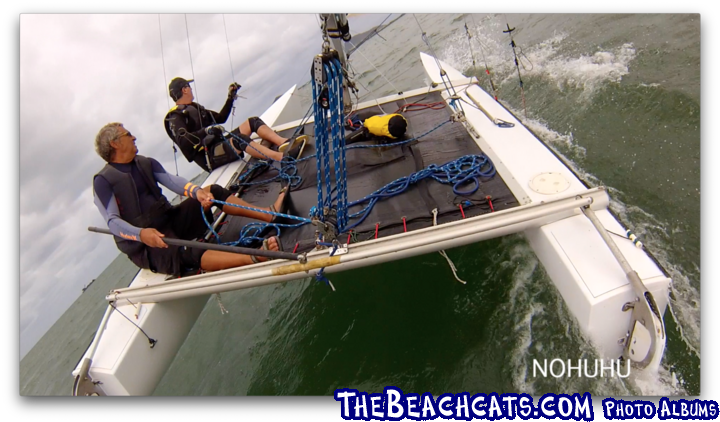 AFTER: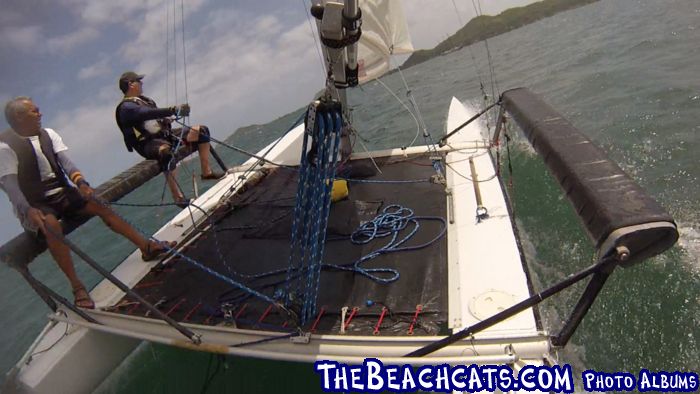 --
Prindle 18
96734
--