News
Articles
|
Beachcat Regattas
Articles: Florida 300 Coverage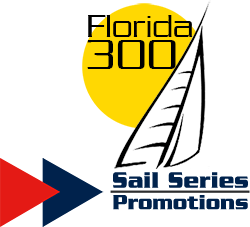 The Florida 300 starts Tuesday, May 17th from Islamorada in the Florida Keys. Race headquarters at the start is the Guy Harvey Outpost Islander Resort.
TheBeachcats.com will be posting stories and pictures each day along the way. The photos will be posted to the 2016 Florida 300 album at
http://www.thebeachcats.com/pictures?g2_itemId=109100
Videos will be posted to the Florida 300 Youtube channel
Also please these Facebook Pages to follow the race.
TheBeachcats.com on Facebook
https://www.facebook.com/thebeachcats/
The Florida 300 Facebook Page.
https://www.facebook.com/sailseries/
Here is a quick list of the start and finish locations, the beach starts and landings can be quite a spectacle so come by and say hi and watch the show, get motivated and join the fun next year!
Start dates and locations: Starting time is 10:00am.
Day One Start: Tuesday, May 17, 2016, Islamorada, FL - waters near the Islander resort, MM82.1 US‐1
Day Two Start: Wednesday, May 18, 2016, Key Biscayne, FL - beach near the Silver Sands Resort
Day Three Start: Thursday, May 19, 2016, Palm Beach Shores, FL - beach near the Seaspray Inn & Beach Resort
Day Four Start: Friday, May 20, 2016, Vero Beach, FL - beach at South Beach Park
Day Five Start: Saturday 21, 2016, Cocoa Beach, FL - beach near Best Western
Finish Dates and Locations: Finish times depend on weather and competition, usually between 2pm and 6pm.
Day One Finish: Tuesday, May 17, 2016, Key Biscayne, FL - beach near the Silver Sands Resort
Day Two Finish: Wednesday, May 18, 2016, Palm Beach Shores, FL - beach near the Seaspray Inn & Beach Resort
Day Three Finish: Thursday, May 19, 2016, Vero Beach, FL - beach at South Beach Park
Day Four Finish: Friday, May 20, 2016, Cocoa Beach, FL - beach near Best Western
Day Five Finish: Saturday, May 21, 2016, Daytona Beach, FL - beach near The Mayan Inn
More articles in category Articles & Beachcat Regattas