Both of my old Hobies have the old style traveler, where you have to pull a pin and slide it in the rail, and then lock it down again. I went through my junk collection and with the exception of the traveler cars and one swivel cam cleat mount, I have everything I need. Here are my pulleys riveted on to turn the traveler control lines 180 degrees from the jib car: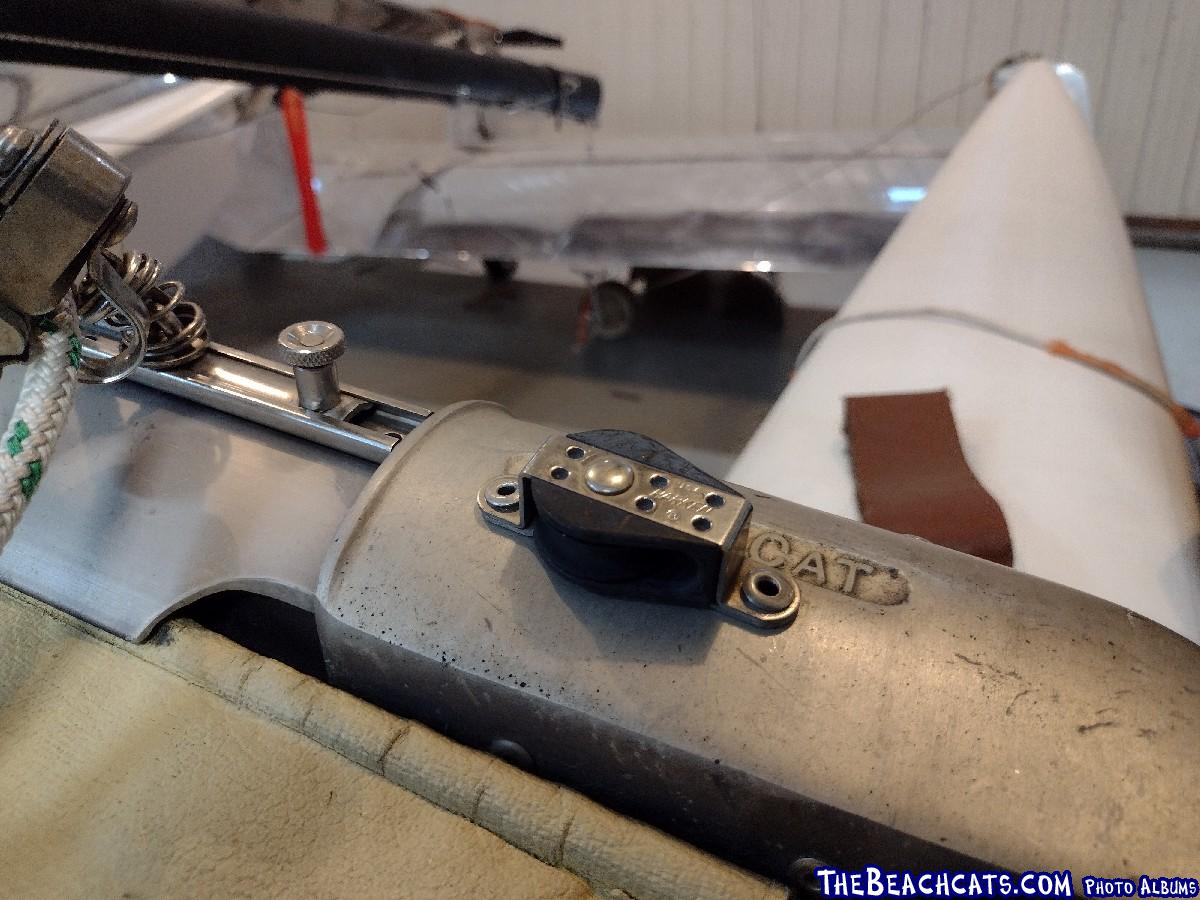 I've also ordered a new jib halyard from Murrays. The old one was fraying. We noticed it during the last sail.
And for all you guys on the injured reserve this year - I threw my back out something fierce a couple of weeks ago. Hoping I'll recover. No way was I sailing this past weekend although it looked pretty good.
Also, here is a joyrider TV video on the subject:
https://youtu.be/7H0qBLUXlNc
Edited by waiex191 on May 31, 2022 - 09:45 PM.
--
Bryan in Poplar Grove, IL
Supercat 17, unknown year. Future project
Hobie 16, 1977 - died a spectacular death
https://youtu.be/Y7O22bp2MVA
Hobie 16, 1978 - current boat
--