Battens are in. Most of my batten ends are 3D printed.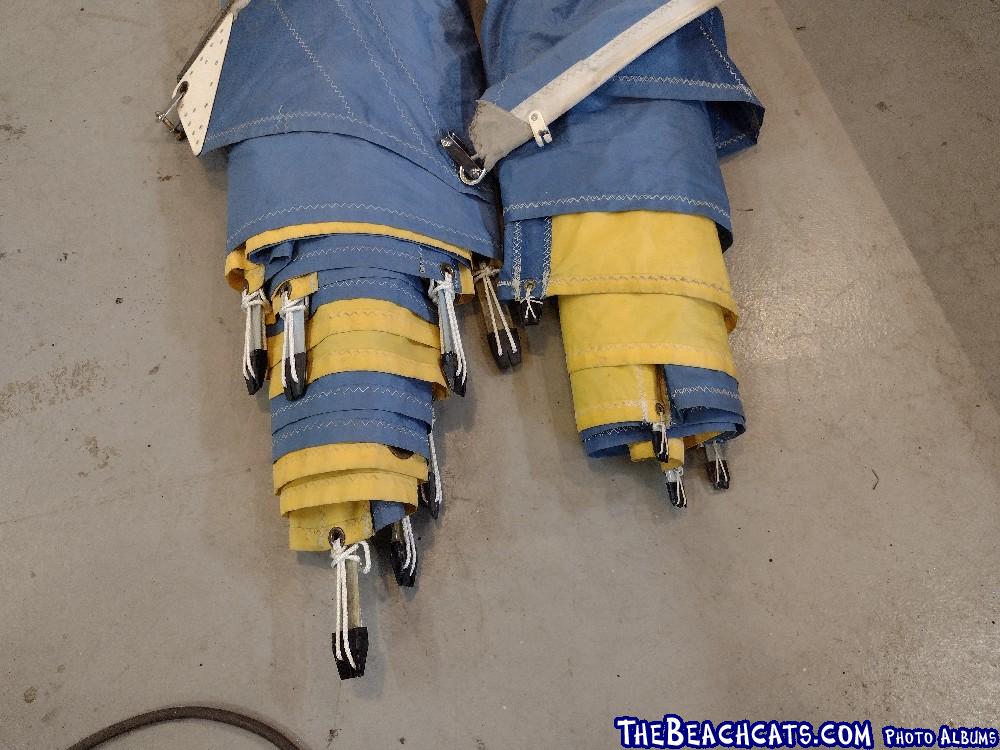 I discovered that the seal for the mast is under the halyard pulley. Hopefully that seal is good. Do they go bad? Should I yank the pulley off and re-seal that part?
This sail has been repaired. Several batten pockets have been restitched. This was done by a professional sail maker. After seeing the workmanship, I have no concerns about my own sewing work.
In the prior post I said our first trip would be on the weekend. I meant to say weekday. Less rental kayaks to mow down.
--
Bryan in Poplar Grove, IL
Supercat 17, unknown year
Hobie 16, 1977
--