Helping a friend who just bought a 5.0. It's a 1984 and has the strap arrangement for crossbeam to hull attachment. I'm unfamiliar with this arrangement as my 5.0 is a 1983 and uses the 3/8" stud up from the hull. Here's a pic of his strap/beam: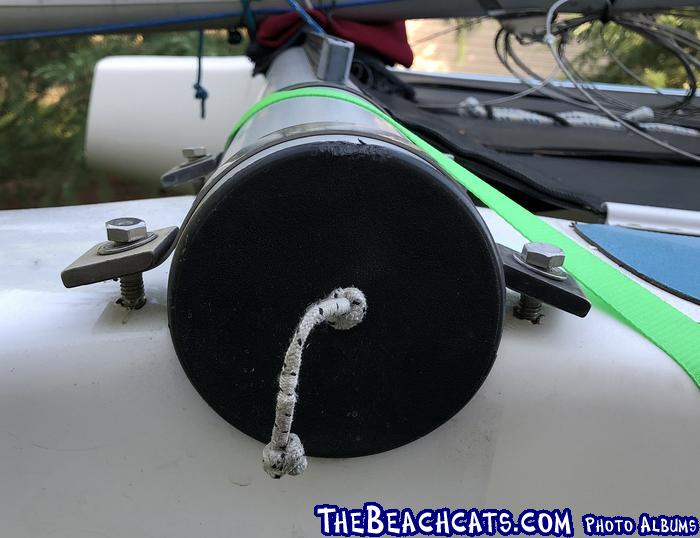 The gap between the bottom of the strap and hull seems excessive and even with the chip, the bolt is being loaded sideways to an extreme.
Looking at the manual I see that the final geometry is much more square with virtually no gap.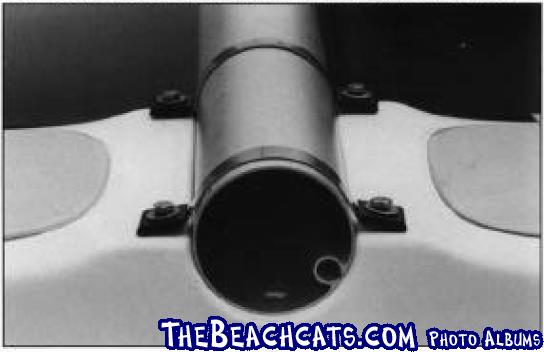 Then I see a note in the manual that specifies an 8-3/4" strap for all boardless boats.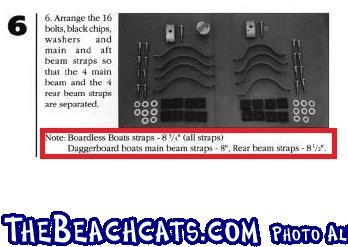 My conclusion is that this boat has the shorter, incorrect straps. Comments please.
--
Hobie 16 (3 formerly)
MacGregor 25 (formerly)
Chrysler Dagger 14 (formerly)
NACRA 5.0 (currently)
High Point, NC
--