So, it appears the prior owner, or some prior owner, did some creative bodywork on the starboard hull and bondoed it up. After we pulled the boat out of the water, the starboard hull was leaking water. Found this on the bottom: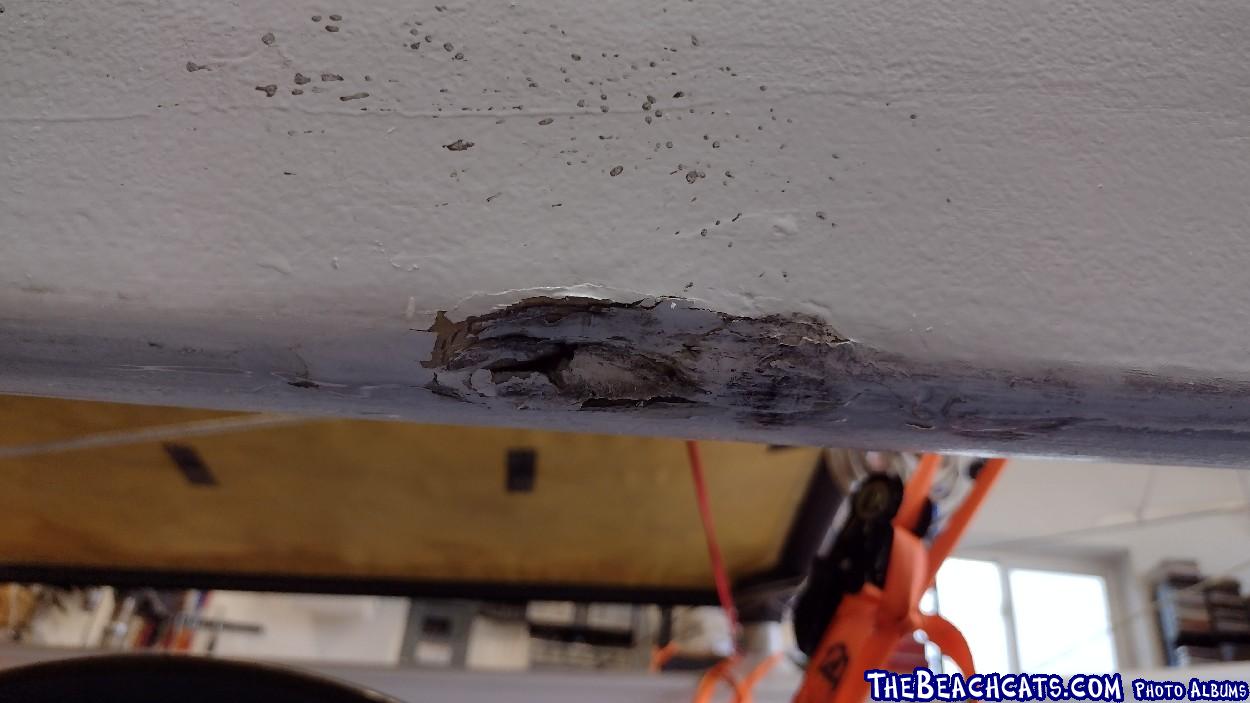 I'm pretty sure we didn't hit anything. Conditions were very light. I think the bondo just failed, either on the trailer or while in the water. We got gallons and gallons out of this hull.
The cat comes apart tomorrow, so I can flip it upside down and fix it properly. Boy am I glad I didn't glue all the trampoline frame together.
If this hull is trashed, I still have the starboard hull from the original boat.
Edited by waiex191 on Sep 03, 2021 - 11:36 PM.
--
Bryan in Poplar Grove, IL
Supercat 17, unknown year. Future project
Hobie 16, 1977 - died a spectacular death
https://youtu.be/Y7O22bp2MVA
Hobie 16, 1978 - current boat
--