The H16 is back together. Here it is with my invisible trampoline installed: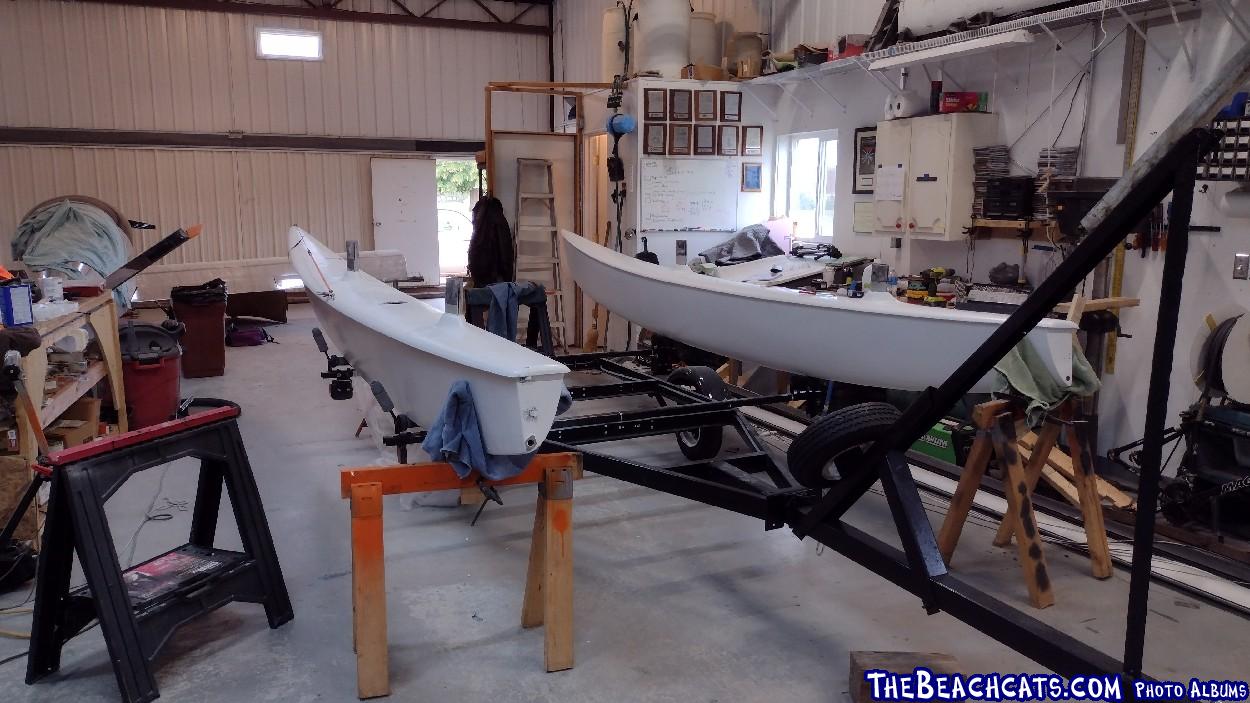 Weight increase for all the repairs, adding the hatches, and painting was a little less than 2 lbs. I'm pretty happy with that.
One of the issues I had was the holes in the casting didn't line up with the hole in the pylon on the inside. I ended up making the hole bigger, which was a bummer.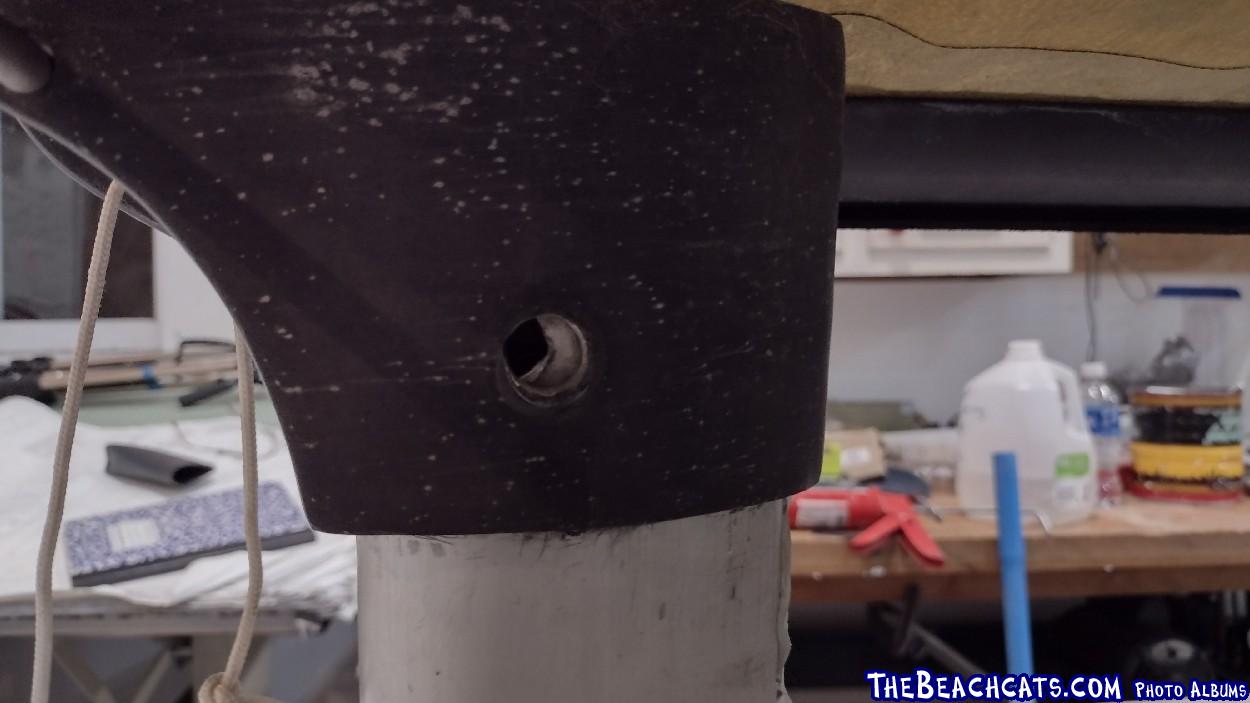 Now that it is done again, wind is 3 kts forecast to get to 8 later in the day, after my kid has to go back to school.
Edited by waiex191 on Sep 19, 2021 - 11:52 AM.
--
Bryan in Poplar Grove, IL
Supercat 17, unknown year. Future project
Hobie 16, 1977 - died a spectacular death
https://youtu.be/Y7O22bp2MVA
Hobie 16, 1978 - current boat
--