We finished up a bunch of details today.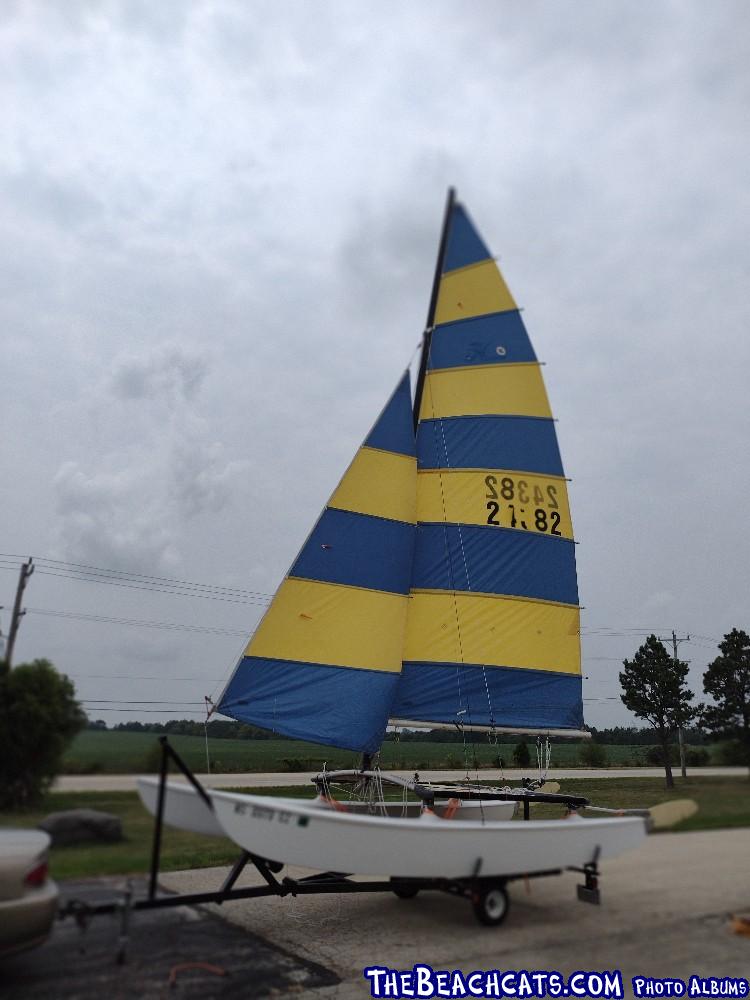 We had a few discoveries:
1) The main is a lot easier to raise. I think the old main halyard sheave is probably shot.
2) The jib is a lot easier to raise. We pulled out the old jib halyard sheave and it was badly worn - I don't think it was spinning at all. The new one was a little worn, had a bigger OD, and I greased it up.
3) Since I got a closer look at the rest of the hull, other people have done bodywork on it. No worries, as long as it doesn't break or leak.
4) We had been using the step hinge installed backwards. Now the mast always drops in.
First sail tomorrow.
--
Bryan in Poplar Grove, IL
Supercat 17, unknown year. Future project
Hobie 16, 1977 - died a spectacular death
https://youtu.be/Y7O22bp2MVA
Hobie 16, 1978 - current boat
--