Here are a few pics of my re-carpeting.
For the carpet I used door mats from Home Depot: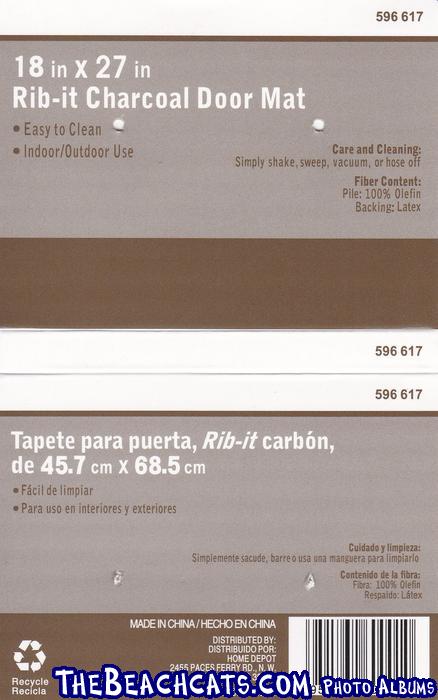 First step is to get the old carpet off. I found that lacquer thinner worked much better than acetone.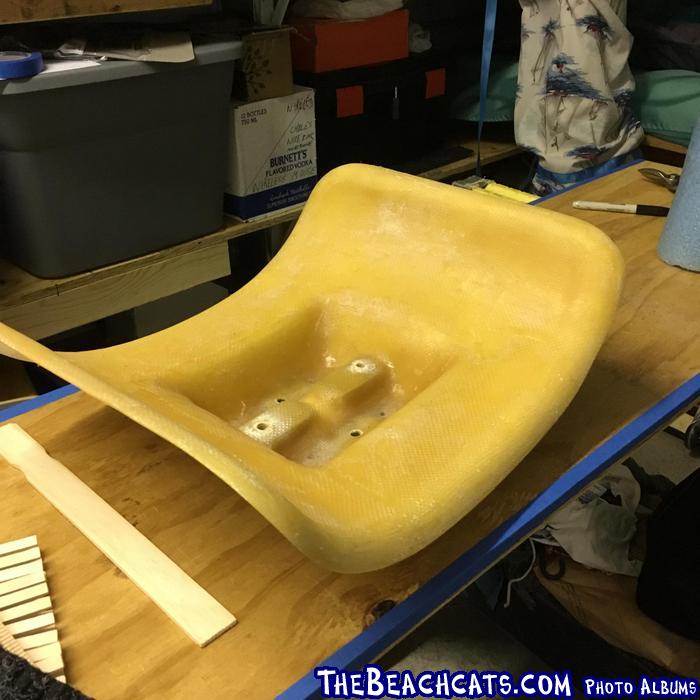 I glued on the new carpet in sections. Align the carpet and start in the center first. FOLLOW THE DIRECTIONS on the can of contact cement, be patient and wait till the stuff is tacky like duct tape before pushing the carpet down, then clamp uniformly with foam or whatever for 24 hours between sections.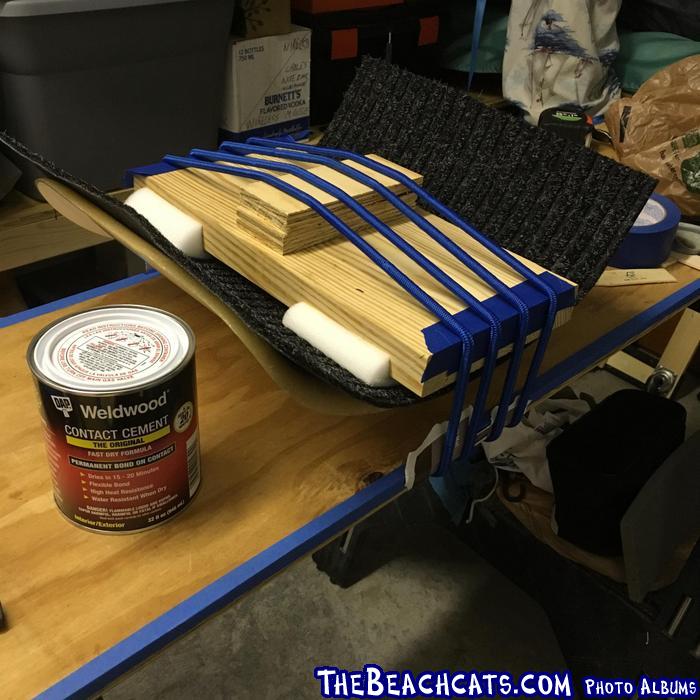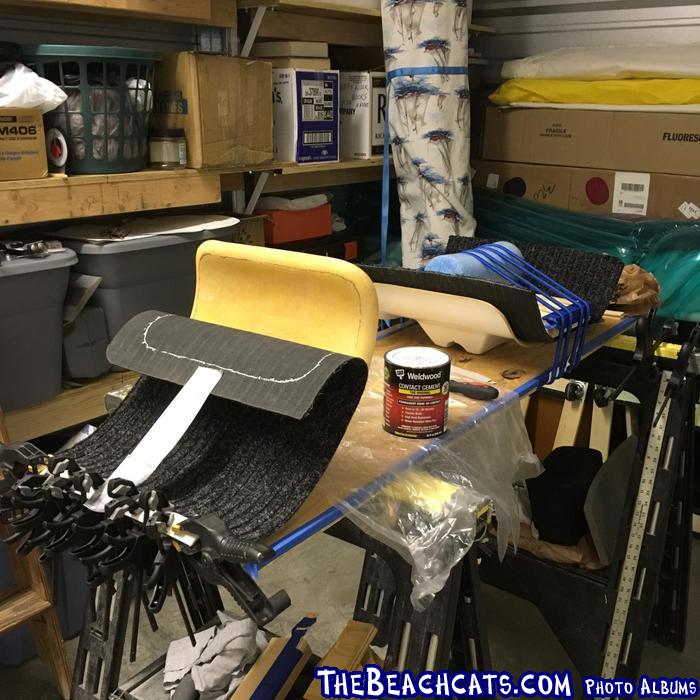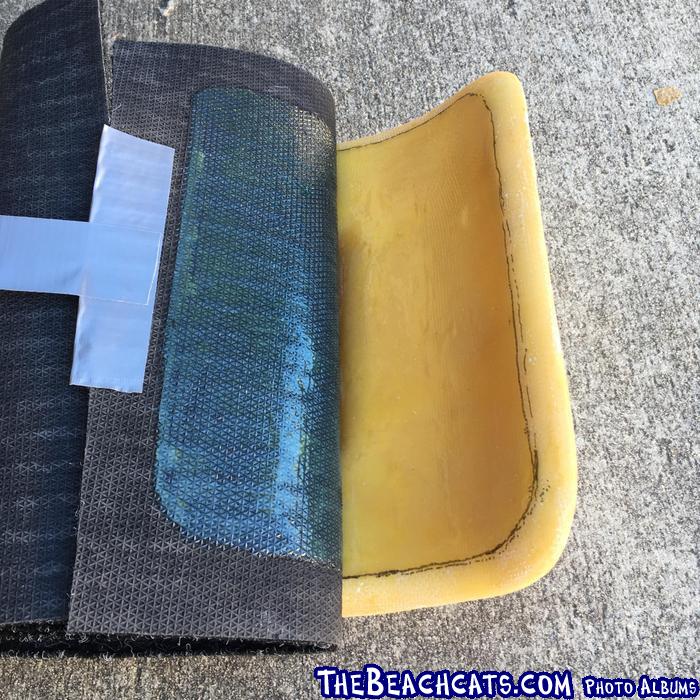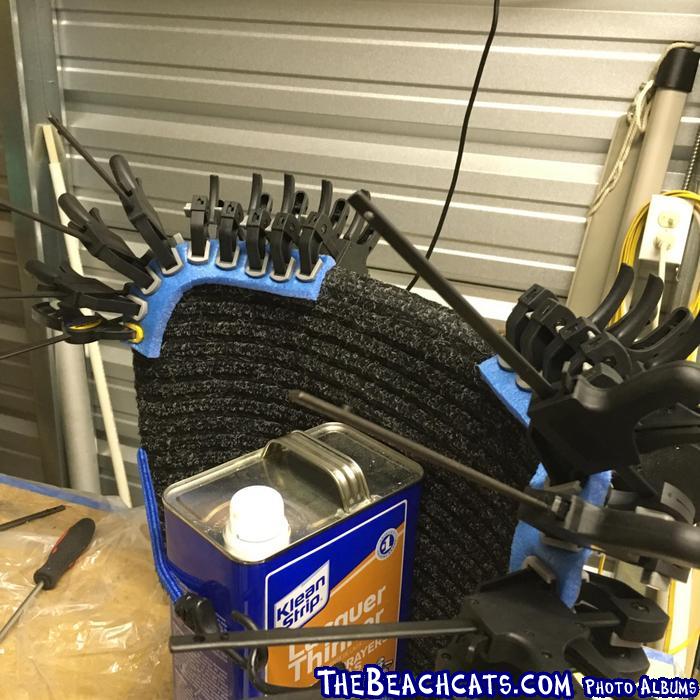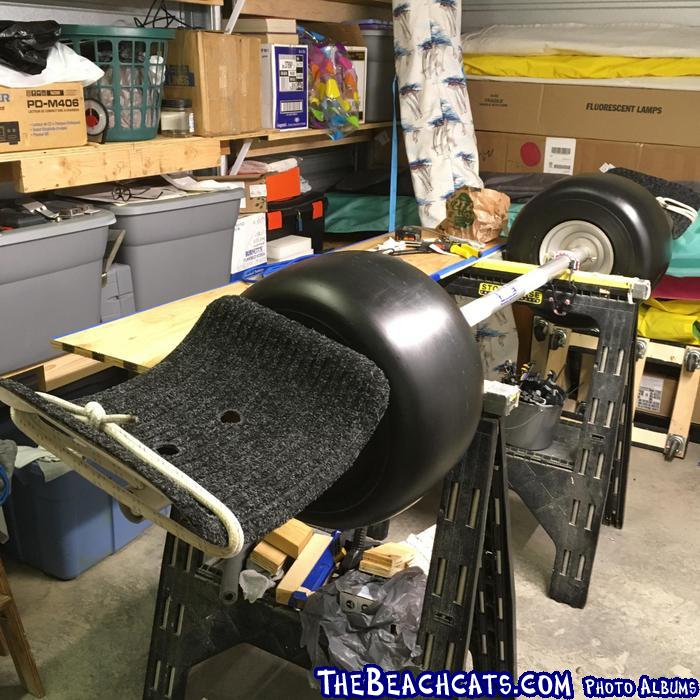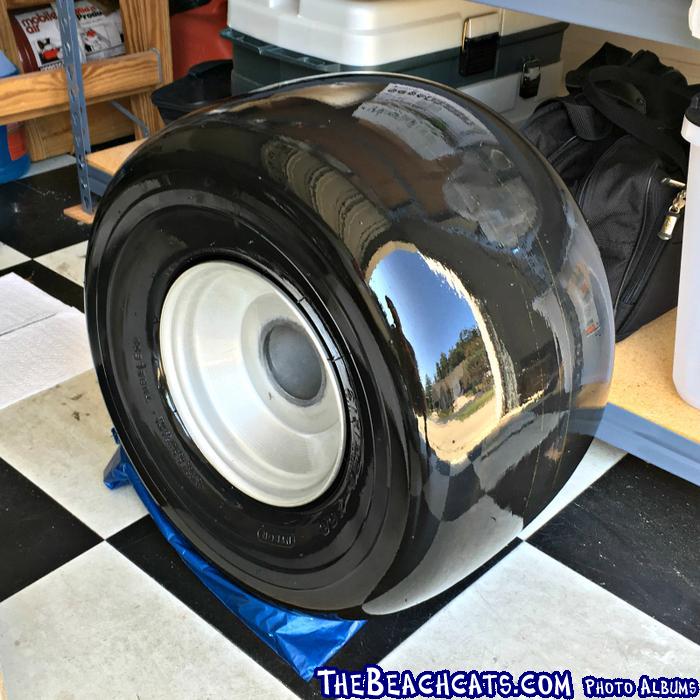 Oh yes I did Armour All my tires...

--
Hobie 16 (3 formerly)
MacGregor 25 (formerly)
Chrysler Dagger 14 (formerly)
NACRA 5.0 (currently)
High Point, NC
--