i have to disagree oh fearless leader (Damon). That Mast Caddie worked great on the rear beam. Here are 2 photos of how I adapted it with a neoprene roller.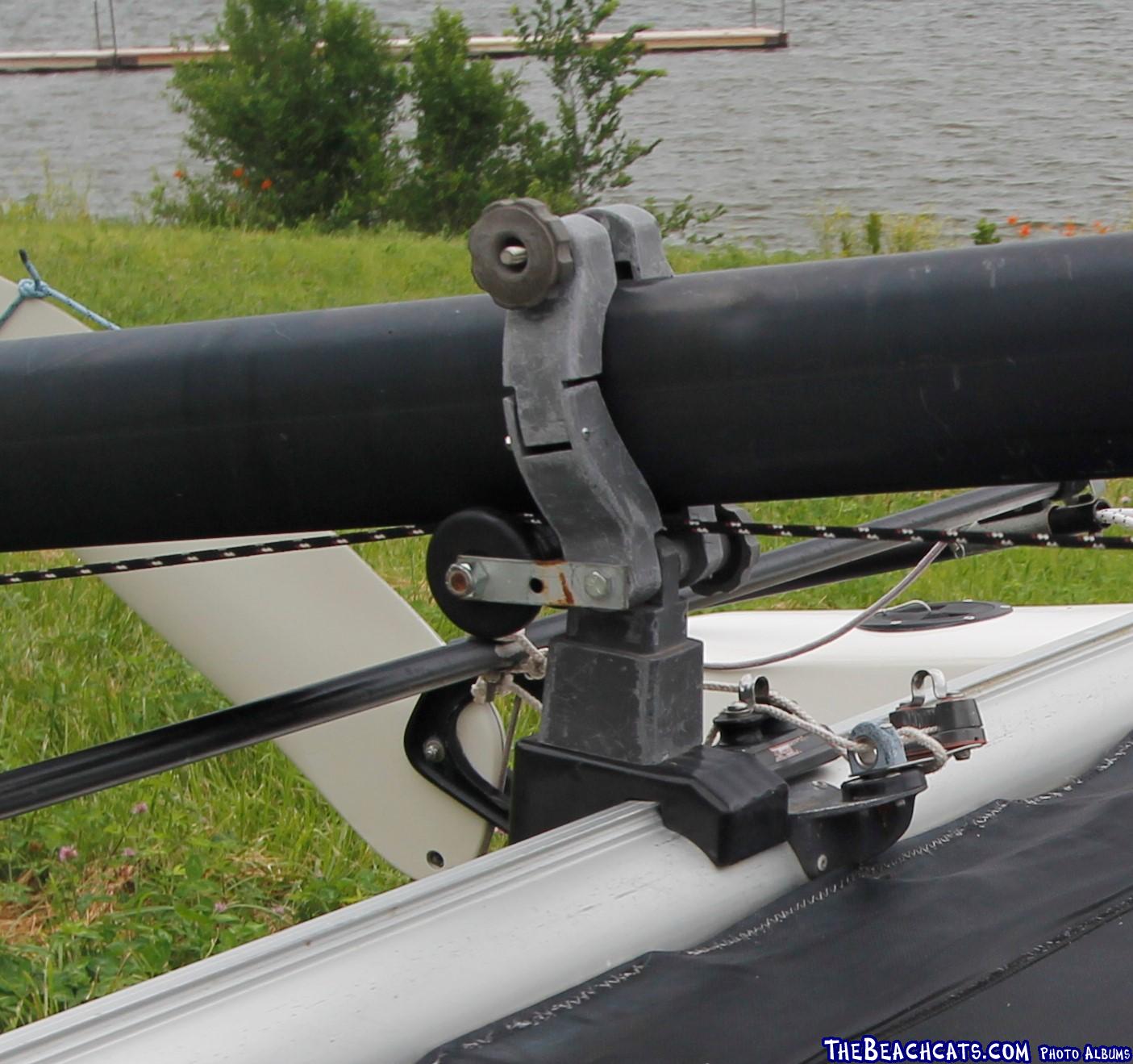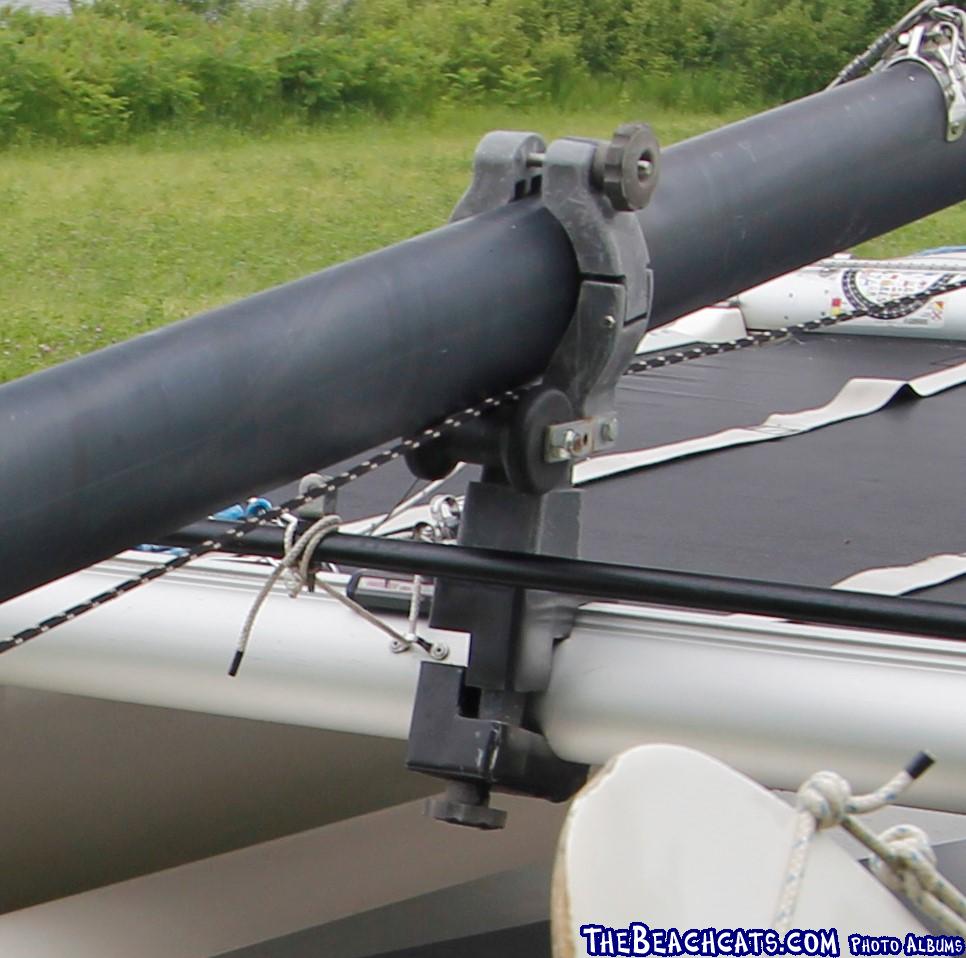 when I needed to move the mast forward or backward while raising or lowering the mast, I would spread the upper arms out to the sides and tilt the Caddie forward, putting the roller on top and in contact with the mast track. then i could easily roll the mast forward or backward without having to lift it at all. i could move it from the front or back.
to each their own, but for me, it worked great. i had several go thru my hands over the last 15 yrs. pretty sure they're not made anymore and are hard to find in good condition.
j
--
Aquacat 12 (sold)...'87 Nacra 5.8 (sold)...'03 Nacra Inter18 (sold)
Venture 15 (sold)....'89 Nacra 5.8 (sold)...'91 Nacra 5.8NA (sold)
'98 Nacra Inter20
--