I thought to share a couple ideas:
I did this repair a few years ago, thinking it might save the weekend or perhaps the season. It's still solid and as I haven't found a cheap enough casting to justify replacing it so far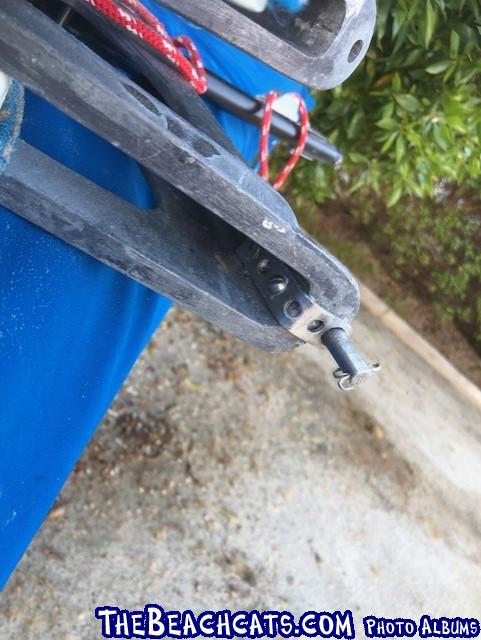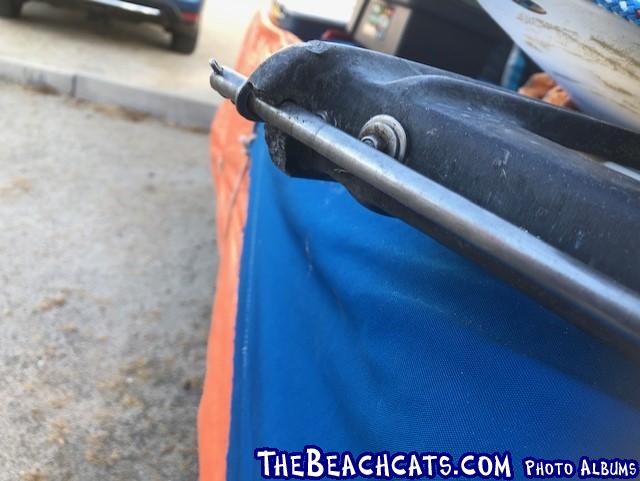 This weeked I tested this prototype to replace the pin with rings, with just bolts and nuts. the locking plate is for Laser. It worked perfectly. I guess the threads might damage the rudder casting on the long term, so I ordered the newer gudgeons from Murrays, I hope they fit. Much much easier and quicker, especially with the boat on the ground. (I could do it Just for one rudder so far though. It won't work on the repaired one above.)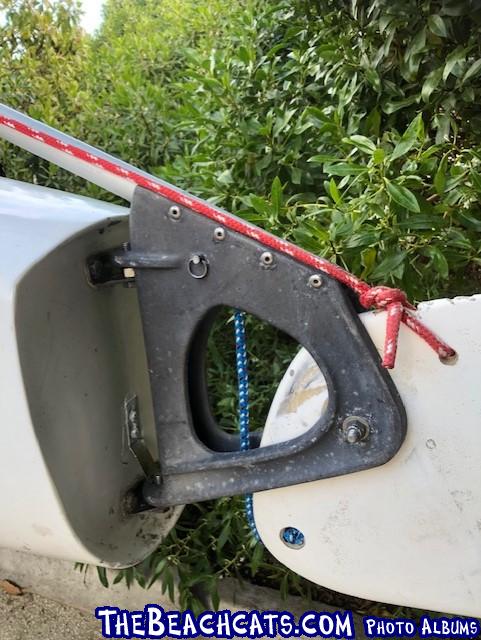 Edited by Andinista on Oct 12, 2021 - 07:02 PM.