Hey all,
I thought I would start a thread and document what I'm doing to my catamaran to bring it back to life. Plus I am sure there is a lot of good advice and maybe a little encouragement to be had. So here we go.
I pulled the sails out just to take a look.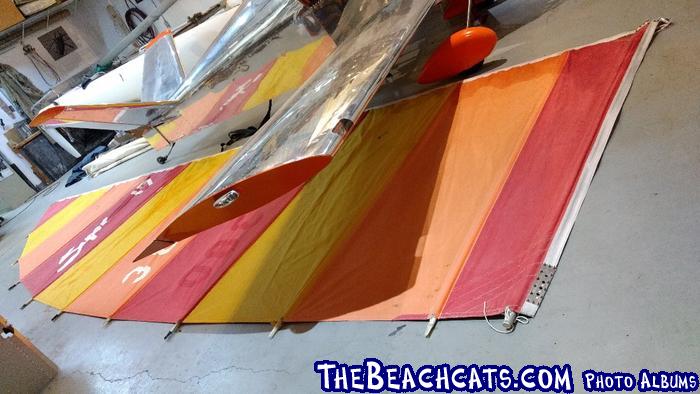 Saw some scary corrosion on the beam hold down blocks. Curious what people think. I may sail it like that for a season before I get too deep.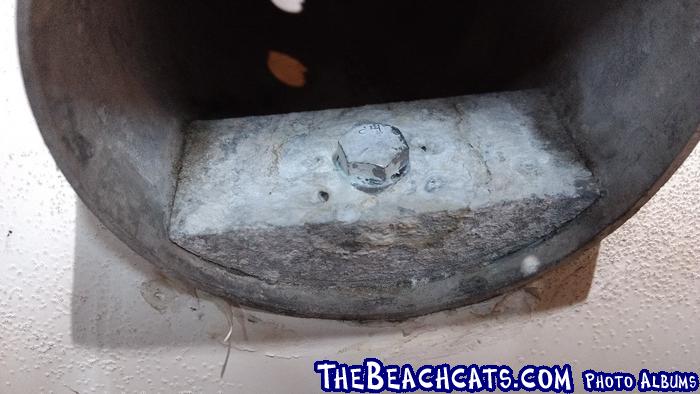 I had mentioned that I wasn't going to mess with the boat until I finished my airplane, but right now the heat is out and I'm waiting for parts. So I took the sail home and pulled the battens out. They are tapered tubular battens. Some of them are cracked on the big end.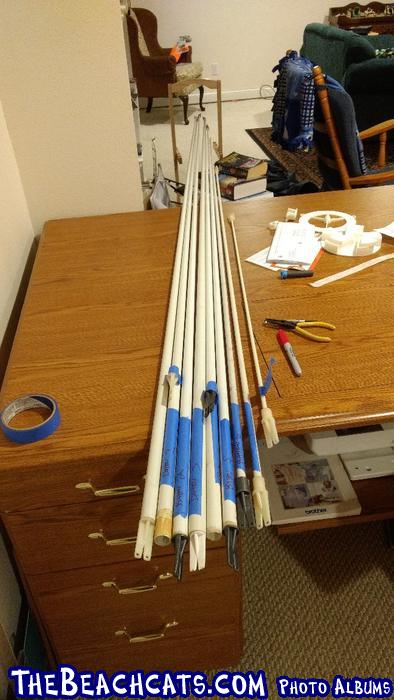 The batten pockets have been repaired before, by stitching heavy clear vinyl over the rips. But there are more rips.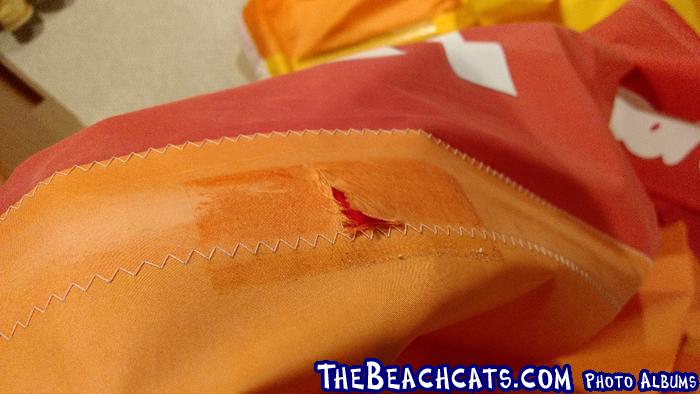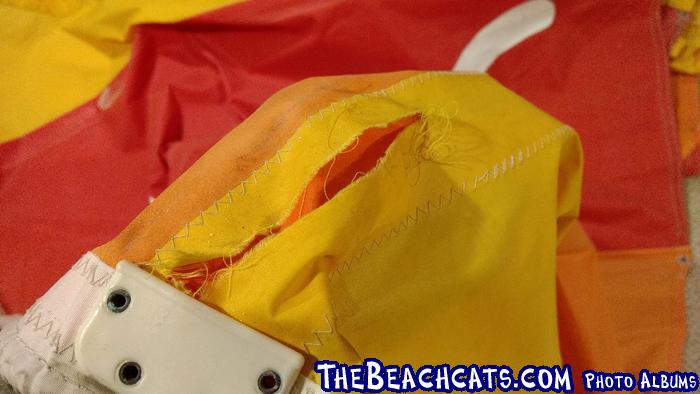 Some of the plastic batten pocket ends (anybody have a better word?) are missing. Looks like a good part to 3D print.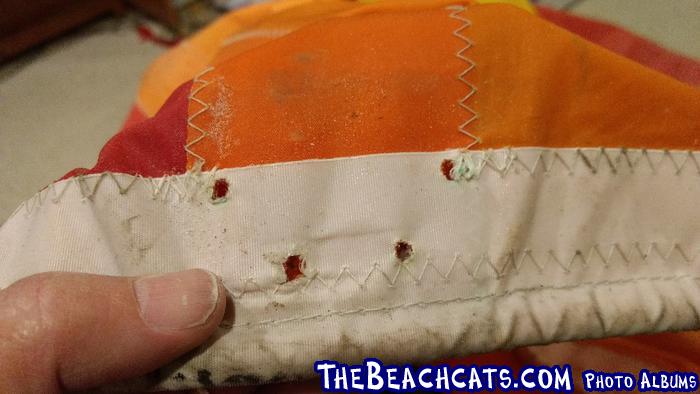 The pocket for the boom is cracked. Looks like another good part to 3D print.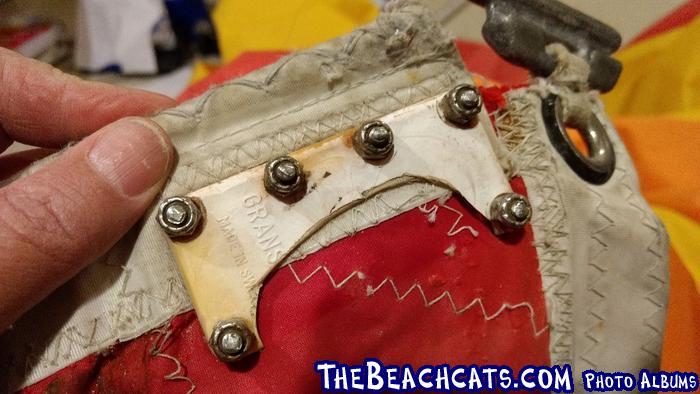 The boom itself seems to be cracked in half. There is a large dowel jammed in place. To be fair, it was also taped, with scotch tape. A lot of it. My kids and I were laughing as we thought about people sailing this in the atlantic with the sharks.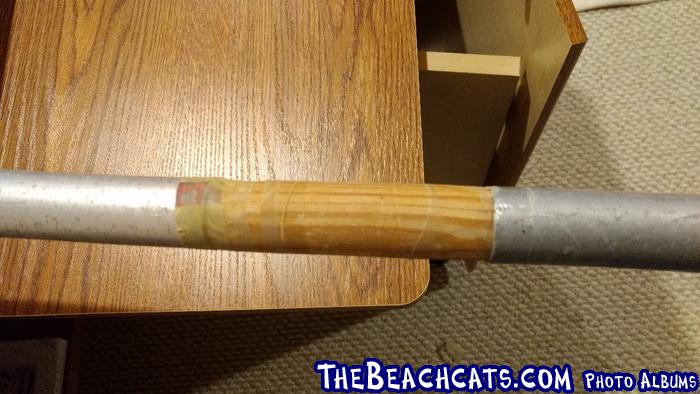 My immediate goal is to make the sail usable for a season. When I finish the airplane I'll make another. So I see the following steps:
1) Spend $30 for another aluminum tube for the boom.
2) Stitch patches where needed on the batten pockets. Goal is functionality, not beauty.
3) Design, 3D print and install batten pocket and boom end parts.
4) Wrap and fiberglass up the ends of the battens.
--
Bryan in Poplar Grove, IL
Supercat 17 owner
--