Wanted to say hello everyone.
Great forum, and group Ya have here!
Had been sailing a C-scow (20ft mono hull) with friends, and family as crew recreationally on local (Kansas city) area lakes, but ultimately wanting to have a catamaran.
Brought home a my 1st cat boat this fall :)
Nacra 5.7. She has obvious signs of her age, and use, but oughta be a fun boat with some Time and $$.
Needs a mainsail (torn bolt rope) , some glass work (gel coat cracks, and worn skegs)
Those+ a trampoline, standing rigging, and maybe a few other maintenance/repair items this winter.
Planning on "fixing what needs fixing, and sailing the ___ out of it"
As ChrisED on here put it :)
Worry about the boat show later.
I'm sure I'll be back with questions later...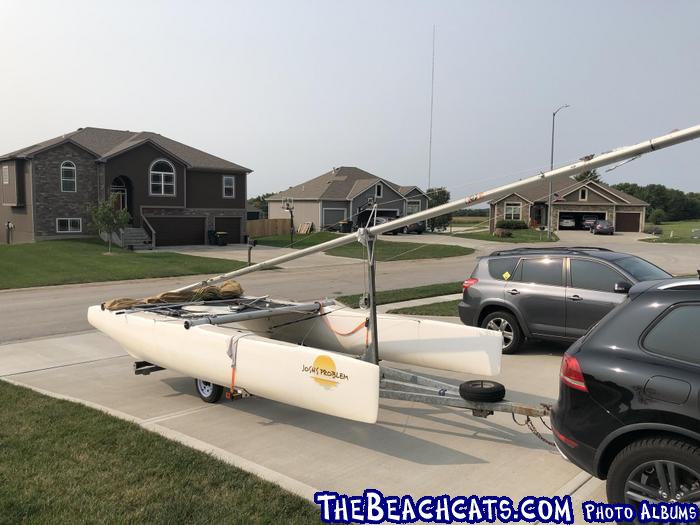 Edited by jd91t on Nov 24, 2020 - 04:07 PM.