Getting ready for hurricane Laura - Probably 115 mph @ landfall - likely around 90-100 max gusts @ house, worst case if she turns a little more. Most likely gearing up for 45+, steady with gusts somewhere up to 60-75.
Used 8 screw-in, 18" anchors, 4 on each side of boat, lines going across cross bars and wrapped around them.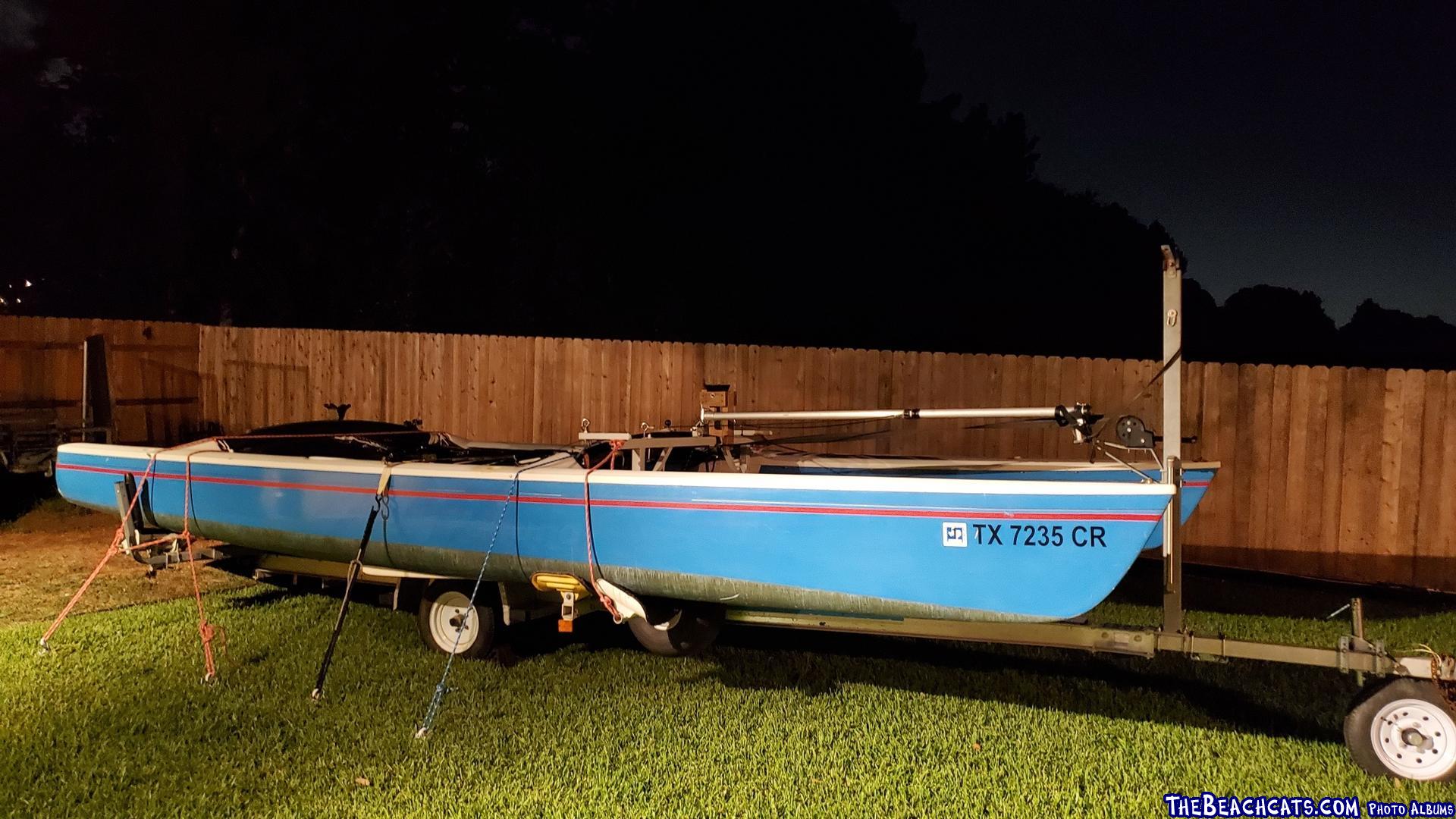 What do you guys do? And, yes, nothing but insurance will help if a tree falls on it... Just trying to keep it on the ground. Mast is off boat up against fence on ground.
Edited by charlescarlis on Aug 25, 2020 - 08:38 AM.
--
Chuck C.
H21SE 408
--