Here is my experience with the new black plastic end caps from Murrays.
https://www.murrays.com/p…-cap-nacra-without-hole/
Please note that I'm very happy that Murrays took the time and effort to produce and offer these as an alternative to a home made part. The problem is that they DO NOT fit well as delivered for a variety of reasons.
First the polymer, I think the originals were HDPE and these best guess are ABS. These have different shrink factors and would require different as molded "green" dimensions in order to obtain proper tolerances and fit in the end product.
The actual molding process appears to be very inconsistent in die preparation, time, temperature and pressure as is evidenced by the visuals of the finished parts.
Basically, the OD of the part that fits up inside the cross bar is too big and without enough undercut to fit squarely. Also, the ID around the area that accommodates the tramp bolt rope is too small. In trying to relieve the bolt rope boss tabs with a Dremel (very gently) they just broke off. Again, this material is very brittle compared to the original.
Long story short plan on several hours of "fitting" if you plan to install a set of these.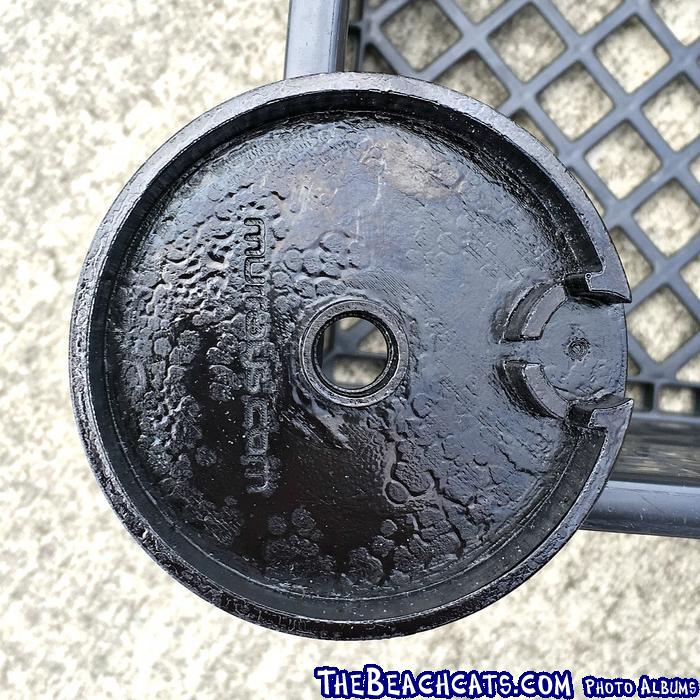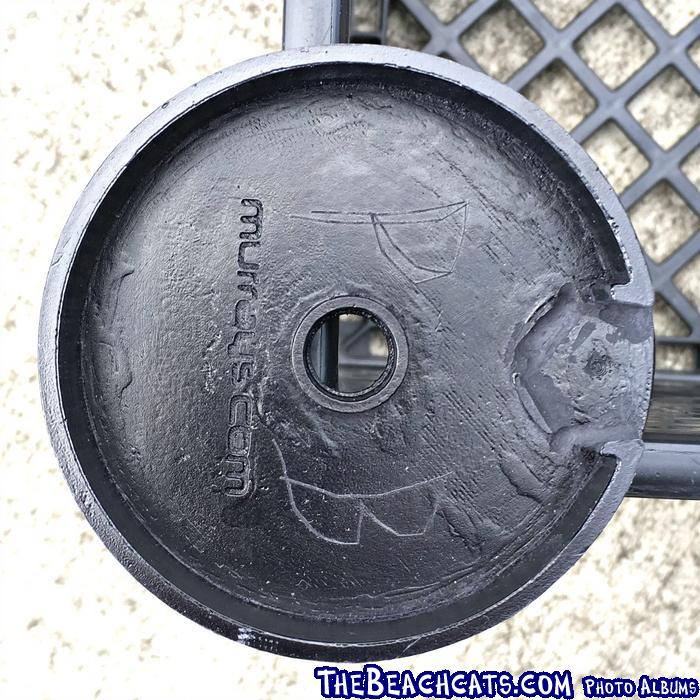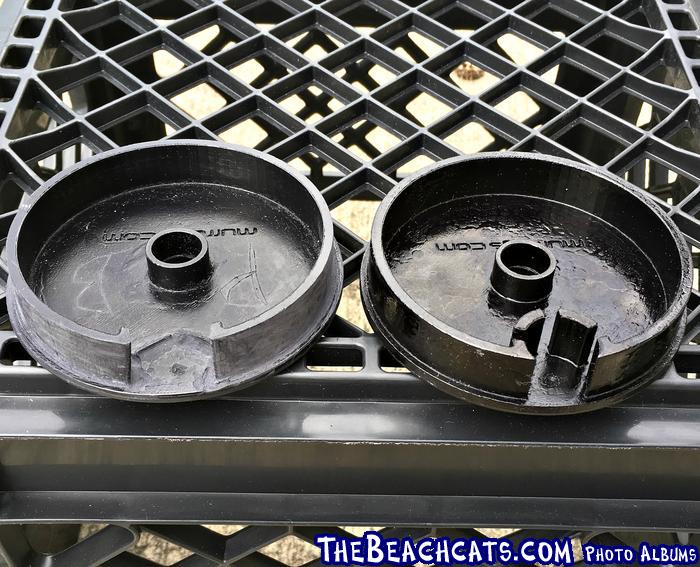 --
Hobie 16 (3 formerly)
MacGregor 25 (formerly)
Chrysler Dagger 14 (formerly)
NACRA 5.0 (currently)
High Point, NC
--