Hi, just wanted to get a first post in and say hello. I am Andrew, located in Canberra, Australia. Surrounded by some of the best lakes in a relatively lake-free nation, and a couple of hours drive from some of the best beaches in the world.
I spent a few years back in the 80s/90s playing around with catamarans, was even lucky enough to spend a few months sailing every day, but have only sailed a handful of times since the early 90s. I have never owned a cat before, always sailed borrowed/rented ones.
Picked up a 1981 Prindle 16 this weekend
(free, my favourite price).
It has spent at least one winter in the corner of a car park so the sheets, lines, and tramp are in pretty poor condition. Hulls and decks feel strong, haven't found any soft spots yet. Most blocks, rigging and the double trapeze setup look fine. Rudder cages appear to have been splayed outwards a bit making everything very loose. Original mainsail and North Sail jib look pretty good though dirty and a bit mildewy.
I stripped it down on Saturday and cleaned the hulls and am now working my way through all the parts to see what cleaning/fixing/replacing needs to be done.
I have already found so much useful info here in thebeachcats.com but there is no doubt I will be asking plenty of questions.
....my first question being, can I just replace the missing/broken rollers on the traveller car or do I need a whole new unit?
Here is where it sat for almost a year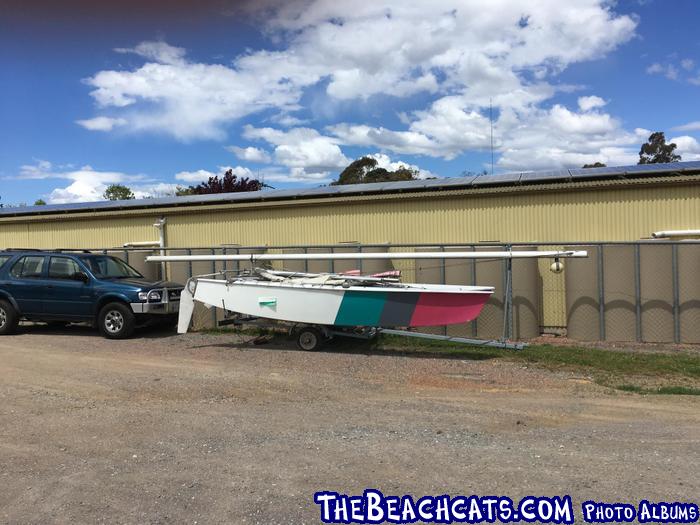 Close up of the general condition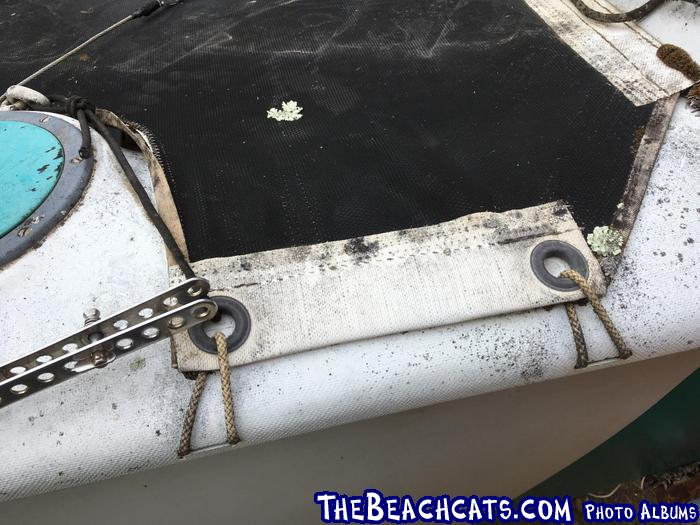 After being stripped and lightly cleaned with a pressure washer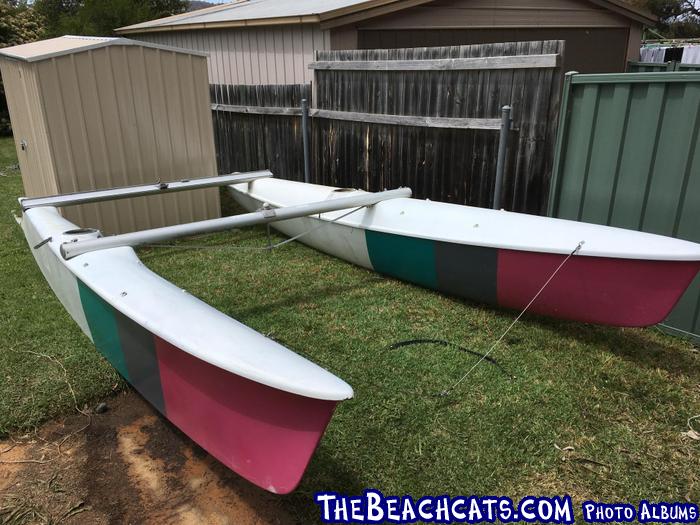 --
Andrew
1981 Prindle 16
Canberra, Australia
--