This is a warning to anyone who has a 2005+ Xterra, and I apologize to anyone I might have influenced over the years to buy one!
READ THIS
http://www.thenewx.org/fo…ileage-user-outcome.html
There is really no cure for this problem, get rid of your Xterra now while it still runs.
I bought an Xterra 2006 S 4x4 new in February 2006 and it was just fine for 11 years. Always had my oil changes done at the dealer even after it was out of warranty and it never gave me any problem. The Xterra replaced a 1992 Jeep Cherokee (XJ) so I tend to keep vehicles a long time and figured another 4-5 years for the Xterra.
Despite attending regattas on the Gulf Coast, 380-480 miles away from Memphis, I don't drive many miles a year because I work from home.
I'm also one of the organizers for the Florida 300, that trip overall is about 2,500 miles for me, so a couple of days before I was to leave I was headed up to the Nissan dealership to get an oil/filter change and have the car checked makes sure it was good to go. The dealer is only about 5 miles from my house directly up a busy road.
I'm driving along mentally checking off what I needed to do before heading south and suddenly realized the engine noise was very loud, the tachometer showed 4,000 and I was slowing down! The Xterra had lost all power to the wheels despite the engine racing.
Luckily I was in the right lane of three and was able to use my remaining momentum to put into a grocery store parking lot and coast to a stop. I tried "turning it off and turning it on again", shifting gears, 4x4 mode, etc. and no go. So while I sat there having that "Oh $hit!" moment I googled transmission problems and found I was just the latest victim of a well known factory defect in the radiator.
Unfortunately I didn't know about this well known problem because it is kept a secret by the dealers and only talked about on forums and car problem reporting sites. I wasn't reading Xterra forums because I wasn't modding or mudding with mine.
Once the transmission cooler, which is integral to the radiator, springs a leak it contaminates and ruins both the radiator and the transmission. The dealer charge to replace the trans with a remanufactured one and a new radiator is about $7,000 and the AAA shop quoted just under $6,000 with some discounts.
So now I have a 2006 Xterra S 4X4 I'll sell on Craigslist for probably under $2,000 if I can get it.
If you have a second generation Xterra, SELL IT NOW! (but not to a beachcat sailor) There is a time bomb in your radiator!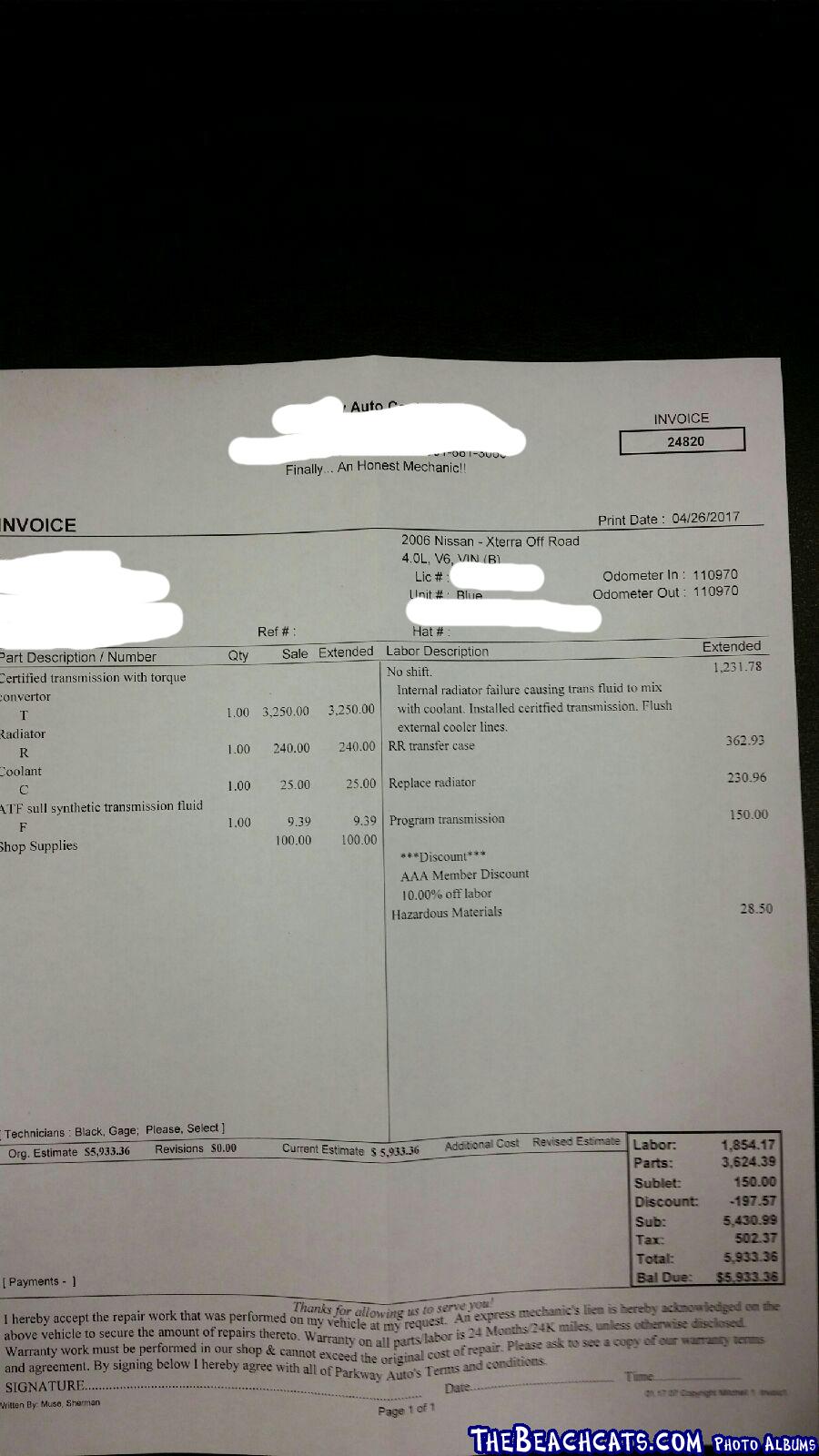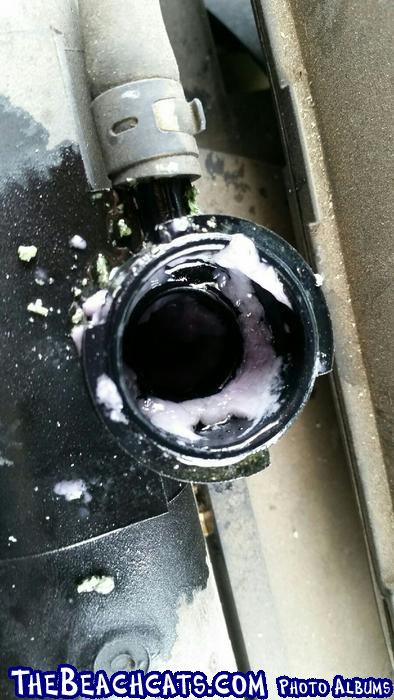 --
Damon Linkous
1992 Hobie 18
Memphis, TN
How To Create Your Signature
How To Create Your Own Cool Avatar
How To Display Pictures I…he Forums in the forums.
--