If you ever get to watch a catamaran race from close range, jump at the chance, it gives a new perspective to the sport. The best way to have a front row seat is to volunteer to work one of the chase/mark boats. Race committees are always in need of more willing hands. You don't need any special skills, you will be told what to do.

I was on the A-Mark boat Thursday for at the F18 North Americans, sitting a couple hundred feet from the mark I got a heck of a view of the amazing crew work, timing, and coordination of the top sailors in the game.
As the pro golf commercials say... "These Guys Are Good!"
I should add, "These women and children are really good too!". There were several women crew and one woman skipper Jennifer Lindsay, as well as the amazing 12 year old skipper, Steve Miller.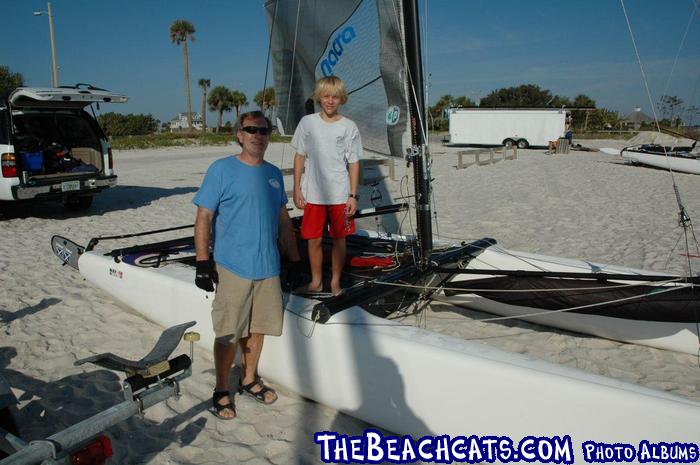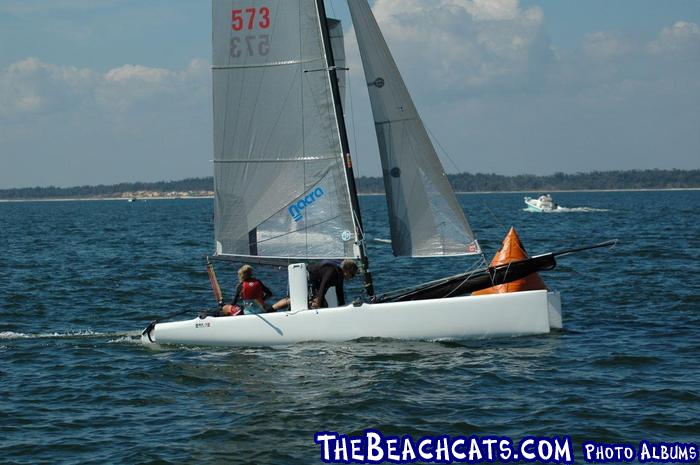 --
Damon Linkous
1992 Hobie 18
Memphis, TN
How To Create Your Signature
How To Create Your Own Cool Avatar
How To Display Pictures I…he Forums in the forums.
--