The NOR, schedule, and registration form for the 2008
Juana Good Times Regatta
have been added to the calendar.
If you plan to go, and this is always a great regatta, you can save $10 by registering by Sept. 1, 2008. The photo album for this years Good Time Regatta is Here, so please take plenty of pictures and add them to the event album after you get back.
Browse pictures of past Good Time Regattas here.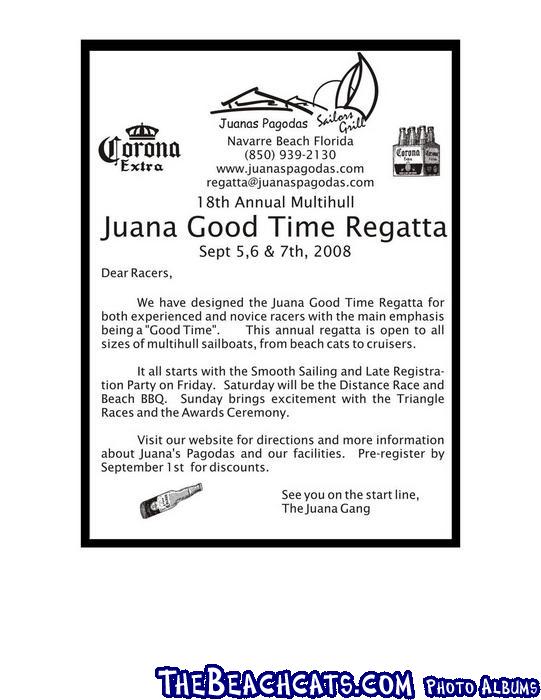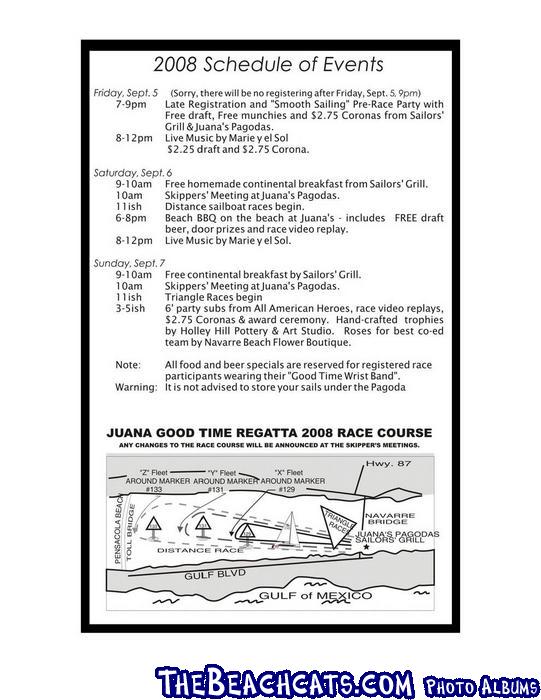 Click for bigger registration form to print
--
Damon Linkous
1992 Hobie 18
Memphis, TN
How To Create Your Signature
How To Create Your Own Cool Avatar
How To Display Pictures In The Forums.
--