Hi All,
My beach wheels for the Nacra 4.5, are pretty hard to push up a boat ramp with the boat on. In the photo you can see the wheel, then there's a black rubber washer/grommet, and the white plastic pushing the assembly together. The same on both side of the wheel, there's no bearing etc inside the wheel.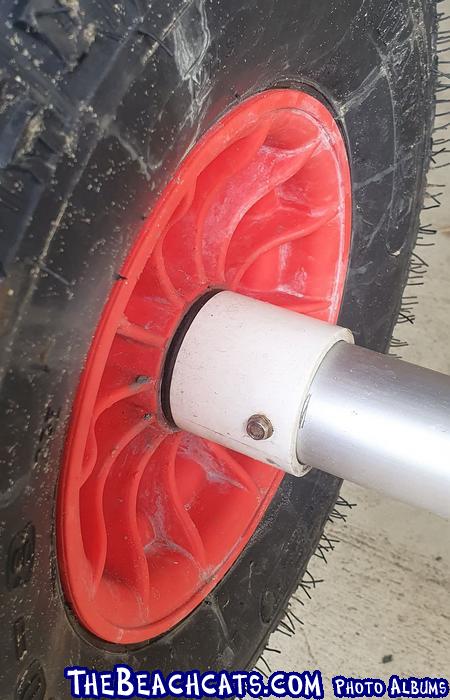 To me, while the rubber grommet is keeping debris out of the axel/wheel, it's also causing friction, making it difficult to push.
Any ideas how to make the wheels spin easier?
--
1335 XTSea Nacra 5.8 NA
605 Nacra 4.5
Cleveland Yacht Club
Brisbane, AU
--