News
Regatta Notices
|
Sailing News
Regatta Notices: RESCHEDULED: 2014 Round the Island, Fort Walton, FL
Message from the Fleet Captain of Fort Walton Yacht Club, Fort Walton Beach, FL -- Sept. 11, 2014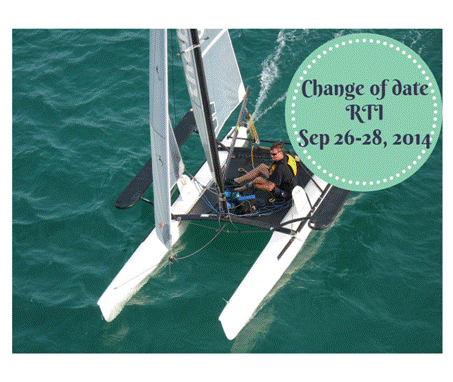 Due to some scheduling conflicts and lack of promotion, I have decided to postpone RTI to September 26-28. If you are even CONSIDERING sailing, please preregister. I will not be collecting any money until the skippers meeting.

$50 discount off $60 entry fee for registration before September 26, 2014!

Quick rundown of upcoming events (including the two rescheduled events):



Sept 13th - Pier & Back (PBYC)


Sept 26-28 - Round The Island (FWYC) Link to NOR


Oct 2-3 - Leukemia Cup (OSYC/SRYC)


Oct 25-26 - Shearwater Regatta (OSYC) and Wave NAs (PBYC)


Nov 1-2 - GYA Multihull Regatta - PBYC - (see NOR for team/awards info but ALL boats invited)


Any questions, please email or text.

Thanks,

Ashley Sukalski

FWYC Fleet Capt 2014

fleetcaptain@fwyc.org

850-621-2017

More articles in category Regatta Notices & Sailing News