Thinking of building a really low budget traveler system for the beater cat I am about to build from the KL 15.5 hulls(same as the obsolete Nacra SL16) and left overs in my workshop. The real thing with Harken 22mm rack and traveler, that I have om my other cats costs to much. So if the SC cable thing works at all, it might be the budget and lightweight solution.
As I have a mainsheet swivelbase assembly from a 5.5, I thought that would come in handy. The idea is to have two blocks, one as "traveler" along the Dyneema line(instead of cable) and one block for adjusting traveler in/out. Both connected to the mainsheet lower blocks. Really rough sketch, hope you get it anyway.
I would really like some images on the cable fittings on a SC and info of how loose/tight the cable is stretched.
The original, note it is upside down: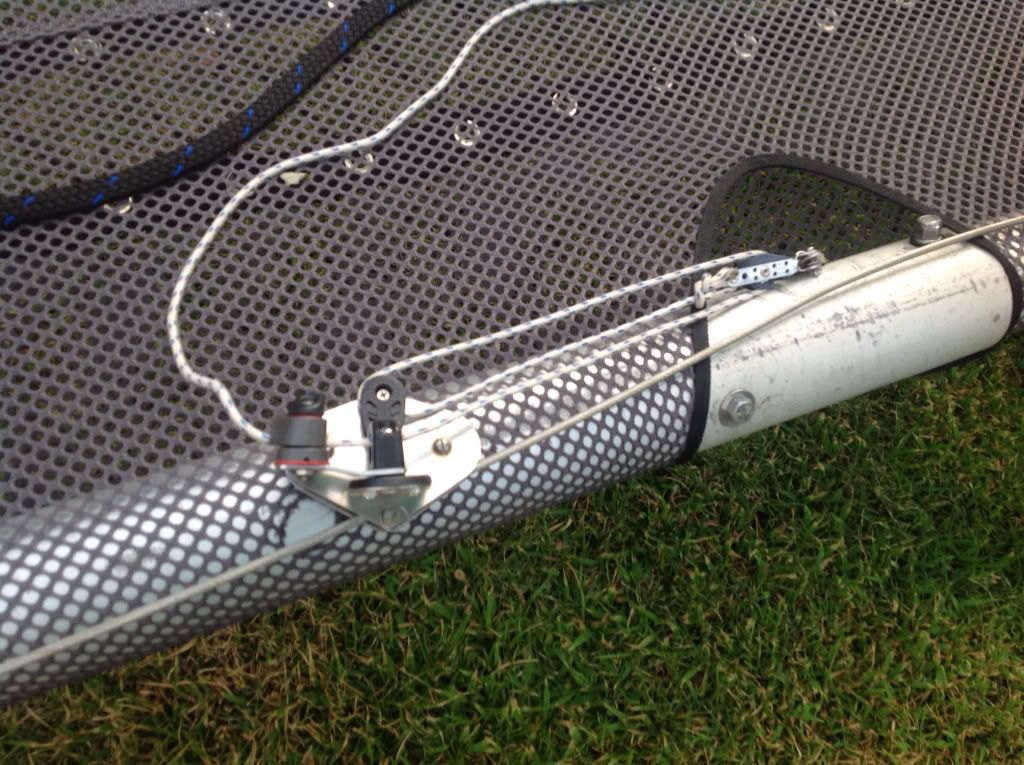 From the SC20 manual:
Edited by revintage on Nov 22, 2021 - 02:15 PM.
--
Brgds
Lars
Present multihulls:
Frankencat 5.5/F18
Frankencat 5.8/F20
Aerow trimaran foiler
https://www.facebook.com/groups/1192604934176635
--