The 5.5 and 5.7 has the same mast except for the lowbudget external halyard and halyard lock of the 5.7.
I suggest you upgrade with the 5.5 top fitting with sheave, hook and ring. I have the top fitting and hook lying around, unfortunately shipping from Sweden might be a problem?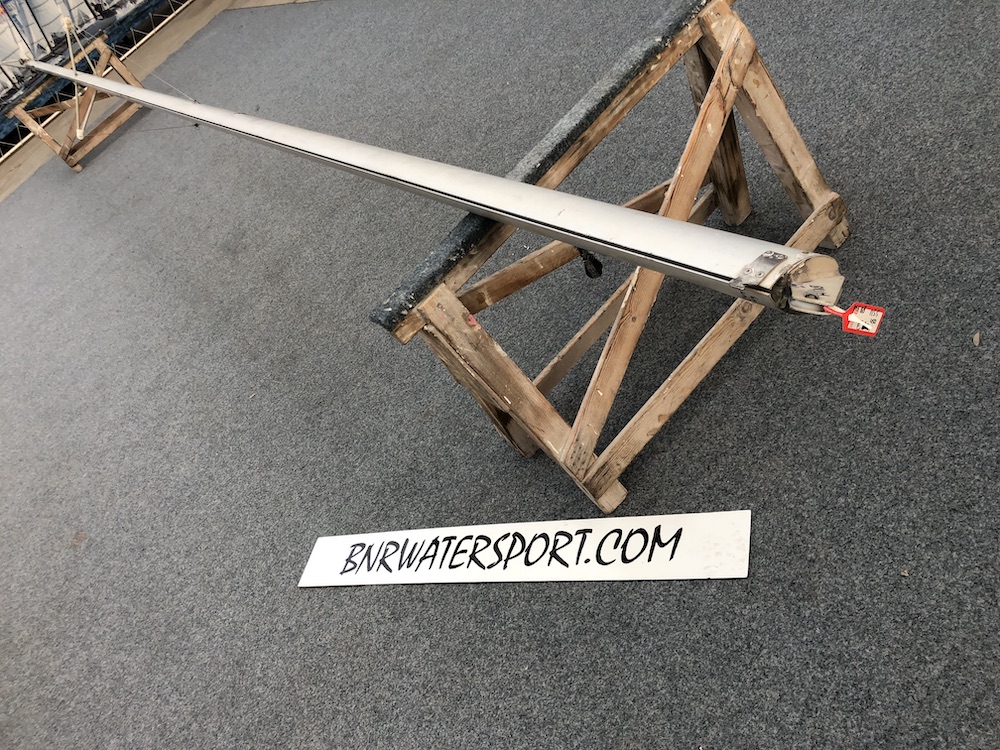 Edited by revintage on Oct 15, 2021 - 01:35 PM.
--
Brgds
Lars
Present multihulls:
Frankencat 5.8/F20
Frankentri 5.5/Tornado/F18
Aerow trimaran foiler
https://www.facebook.com/groups/1192604934176635
--