Does anyone know of any off the shelf product part number, name or vendor where I can buy a new rubber snubbers (red) and trunk carpet (light blue) to tighten up my Dagger board wells on my Nacra Inter 20?
(click on image for full size)
Thanks in Advance for the help in Advance!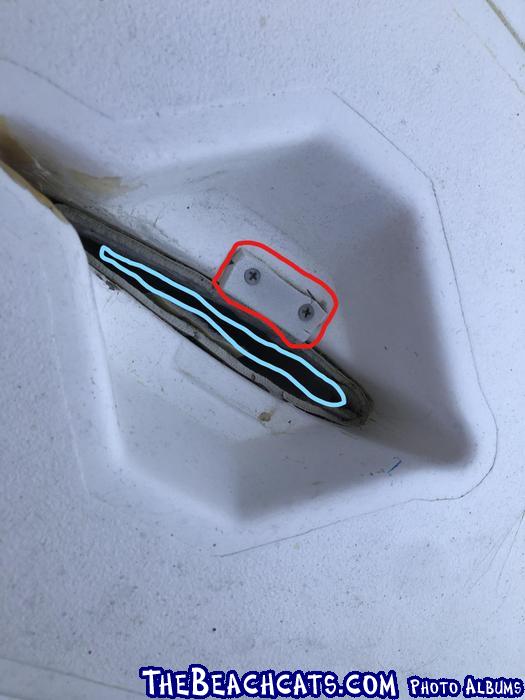 Edited by rocketboy52 on Apr 11, 2021 - 01:29 AM.
--
Erik Lassen
Monterey, CA
Resurrecting's a Semi Neglected Nacra Inter 20 to Sail and Race with the Kids!
--